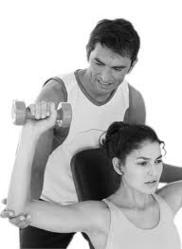 "Remember that happiness is a way of travel, not a destination." - Roy Goodman
Chino Hills, CA (PRWEB) May 17, 2012
Sam Bakhtiar has become one of the industry's most recognizable figures in personal trainer marketing mentoring. As a self-made millionaire with over 20 years of experience as a trainer and boot camp operator, Sam knows all too well the complexities in breaking the six and seven-figure income barriers. This spring, the 100th self-made millionaire graduated from Sam Bakhtiar's mentorship program, which is a testament to just how valuable the Chino Hills entrepreneur's guidance truly is.
Craig Kastning started working with Sam Bakhtiar by downloading a free copy of "Six-Figures In 67 Days," a fitness industry blueprint for cutting expenses, freeing up time, goal-setting, and boosting income. Through the tips contained in this step-by-step manual, Craig was able to increase his income by 25 percent at the outset and effectively triple his income over the subsequent months. He was so pleased with the preliminary results that he wanted to get to know more about the man behind the program, so he signed up for Sam's business coaching calls and weekend mastermind event.
"The business coaching calls are good for getting all your questions answered," Sam explains. "It's more personalized and specific to your particular business model than just reading a book or attending a seminar. Rather than the one-size-fits-all approach, I give you my undivided attention and learn more about what makes your business unique. From there, I can offer the best strategies to help you improve your training studio. Yet, if you're looking to network and change your life, then nothing beats the mastermind events."
"We last met in mid-April at a mansion in Las Vegas," Sam recalls. "I got together all the biggest names in fitness – heavyweights like Kevin Nations, Luka Hocevar, Damien Maher, Ian Hart, Dave Peterson, and Steve Krebs. These guys are all fellow millionaires. We spent the weekend shooting the breeze, riding ATVs, swimming, eating, drinking, and sharing stories. Lives aren't transformed in lecture halls. They're transformed by showing up to a party where you're literally in the company of giants – and these guys are all eager to share their stories about just how they got there. You get caught up in the excitement and the positive vibe. Suddenly, you can see that it IS possible to earn millions in the fitness business – just doing what you're doing… only, a little bit better."
Sam adds that personal trainer marketing has unfortunately turned into the latest "information product" – and that many industry gurus have lost their way. They are focusing on website development, PPC ads, Facebook marketing, Groupon promotions and other online marketing methods, without focusing on what's most important: the product!
"You can try every winning marketing technique in the book, but it won't do you a lick of good if you have fatal flaws in your program or your business model," Sam explains. "My mentorship program begins with an honest assessment of your business to help you add more value to ensure you are, in fact, the very best operation in your local market. I have over 20 years of ideas to share with you. Once that is in place, I show you the specific tools I use to automate more of my personal trainer marketing to free up more of my time. Only then can you begin to delve into the techniques and strategies people use to drum up leads. After all, what good are leads if they won't convert? And what good are leads if your core business model is not prepared to handle all that new traffic?"
New millionaire Craig Kastning has only the most positive accolades for his mentor. "Sam is the best in the business," he says. "Making the investment to join his mastermind was the best decision I have ever made."
Visit http://www.Super-Trainer.com to contact Sam Bakhtiar about beginning his mentorship program.
About Sam Bakhtiar
Sam Bakhtiar is a Persian-born American with over twenty years of experience in fitness training and body building. After completing B.S in Premed and Nutrition, Sam also received a degree of doctorate of Chiropractics. Along with being one of the best fitness trainers, Sam is also a business and marketing expert. After establishing a successful fitness training business with substantial income, Sam is helping other professionals in the industry to achieve their business goals. For more information, please contact using the following information.
Contact Information:
Sam Bakhtiar
Fitness Concepts
909-393-9075
http://www.super-trainer.com