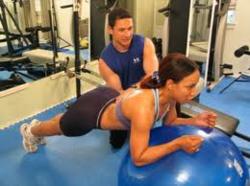 Keep away from people who try to belittle your ambitions. Small people always do that, but the really great makes you feel that you, too, can become great. - Mark Twain
Chino Hills, CA (PRWEB) October 15, 2012
The New Year is right around the corner, so it's a good time to begin reflecting on trends in personal trainer marketing for 2012 and looking ahead into 2013. Sam Bakhtiar is a fitness business expert with more than 20 years of experience bodybuilding, personal training, mentoring, and running a multi-million-dollar boot camp business in California. He has noticed several trends over the past year.
The first is that 13-14 percent of the population exercises regularly at gyms or small training studios. Boot camps are trending heavily now – as they have been for the last 5 years. When given the choice, clients who try boot camps prefer the individual attention they receive over an impersonal big box gym. However, prices are dropping as new players enter the market, so there is a need for boot camp owners to differentiate themselves from the pack in other ways. The market has very low start-up costs, so it's becoming oversaturated and cheapened. In 2013, brands will need to add value to their programs and provide a higher level of customer service to entice clients away from these cheap alternatives.
Secondly, youth fitness is on the rise. More young athletes are looking for ways to stay in shape and continue to train in between sports seasons. Parents are interested in getting their children involved in a regular fitness routine to combat childhood obesity and foster healthy habits at an early age. Group fitness is ideal, since kids are generally social and accustomed to working out in groups during their gym classes. Boot camps are also fun – with obstacle courses and basic moves that are easy to follow. In 2013, free seminars and free classes geared toward this emerging demographic will be more visible.
A third trend is the increase in wellness coaching. Individuals are realizing that their doctors are not providing services to help them lead truly healthy lives. Exercise and nutrition are the two most important factors in a person's wellness, so boot camps and fitness studios can provide valuable one-on-one coaching to bridge the gap. It's likely there will be more solutions tailored to individuals who are interested in this type of program. In 2013, many fitness centers will begin working with doctors to provide all-encompassing client care. They will also begin working with meal delivery and food shopping service providers to make it easier for clients to eat right.
Interactive apps and lifestyle tracking are also on-the-rise. There will likely be new developments in this area, making it easier for clients to track their health habits and share them with personal trainers. Ideally, trainers will interact with clients via mobile technology to provide ongoing coaching and support.
"The important thing to keep in mind is that popular trends fade in about 2-3 years typically," says Sam. "So you want to focus on the core of your business – providing value for your clients, giving incentives for referrals, and building relationships with every person who comes through your door. These are personal trainer marketing strategies that will never get old."
About Sam Bakhtiar
Sam Bakhtiar is a Persian-born American with over twenty years of experience in fitness training and body building. After completing B.S in Premed and Nutrition, Sam also received a degree of doctorate of Chiropractics. Along with being one of the best fitness trainers, Sam is also a business and marketing expert. After establishing a successful fitness training business with substantial income, Sam is helping other professionals in the industry to achieve their business goals. For more information, please contact using the following information.
Contact Information:
Sam Bakhtiar
Fitness Concepts
909-393-9075
http://www.super-trainer.com