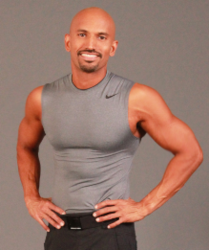 Thinking about working out burns zero calories
Portland, OR (PRWEB) July 26, 2012
Veteran Portland personal trainer Kisar Dhillon is proud to offer a private by appointment only personal training studio to the people of Portland, Oregon. From all the research that has been done on this Pacific Northwest city by Kisar Dhillon Enterprises, the results came in. What this town needed was a place where clients could experience professional Portland personal trainers who were accountable, dependable, experienced and offered top notch service. Meaning, it is all about the client and the client experience, and of course, getting fitness results.
That is why this specific training studio is not going to hire just any personal trainer who happens to have a certification or has worked at the big corporate gyms. Each fitness expert will need to bring excellent knowledge and skills to this business, but they must adopt and learn the Kisar Dhillon method of interacting with clients, training them, but also developing a professional relationship with each and every client that walks through The Art of Personal Training's doors.
This is an exciting opportunity not only for personal trainer Kisar Dhillon, but also to all of the existing clientele that will be training at this brand new Portland Oregon personal training studio.