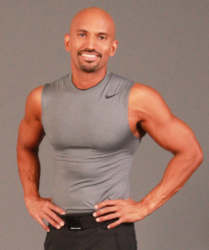 "Running Hills Will Bring You Back To The Present"
Kisar Dhillon
Portland, Oregon (PRWEB) August 27, 2012
Professional Portland personal trainer Kisar Dhillon was lucky enough to get on a team to run the Hood to Coast running relay this past weekend and it was a great turnout. The weather could have not been better, with bluebird skies that any spring skier would love, but for running, it was as pristine as anyone could ask for. The team that picked up personal trainer Kisar Dhillon was called, "Partner Stretching" and of course, they gave Kisar the hardest legs.
This was not only an honor to be given the Leg 5 of van 1, but it consisted of the most challenging runs, especially leg 29 where all the runners would have to run a continuous uphill battle for 3 miles straight starting at 675 elevation and reaching the highest elevation close to 1250 feet. It is a progressive climb that can be grueling for some runners, who may end walking, especially during the last half mile of the run. When Portland Oregon personal trainer Kisar Dhillon finally reached the peak of the 3 mile beast, the Partner Stretching team had a mach finish line crossing congratulating Kisar for the most challenging part of that run, because the rest of the leg was 3 miles downhill.
This was a great race for Kisar Dhillon because this was a chance to not only exercise in a totally different race, but it was an honor to run with a great group of people. They say that getting to run the Hood to Coast relay is not only an experience, but it is an honor because a lot of teams do not get picked. Only a certain amount of teams are chosen to participate, and Kisar Dhillon expressed with excitement on why it is so popular and why wouldn't everyone apply to get into this great excursion.