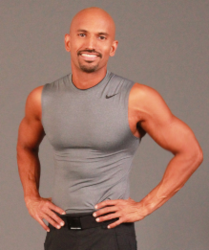 If not now, then when?
Portland, OR (PRWEB) December 28, 2011
Portland personal trainer, Kisar Dhillon, will be doing more videos via YouTube in 2012 and this stems from a large amount of requests that were received for abdominal exercises in 2011. This year a lot of the requests were from direct subscribers who needed advice on food intake, how to build muscle and how to get a ripped six pack. In 2012, the goal is to start incorporating more of these YouTube subscriber based questions and incorporate them into videos that will cover full body workouts, stability training, suspension training and of course, an array of exercises that will work the abdominal and core muscles.
In addition to offering all of this free advice, there will be workouts posted on proper technique, how to superset & burnout, how to reduce body fat, and how to take the body to that next fitness level. Most trainers are not willing to give this information away for free and that is why this is being offered. There are a lot of individuals who cannot afford to hire a private personal trainer, and that is why this is going to be a transformational year. Professional Personal Trainer Kisar is going to show the current and new subscribers how to transform their body by using his own as an example.
Kisar Dhillon is a Professional Personal Trainer in Portland, Oregon. He operates under a Limited Liability Corporation. His business maintains liability insurance, member of IDEA and is current in CPR/AED training.
For more information contact
Kisar Dhillon, owner
Website: http://www.kisardhillon.com
###