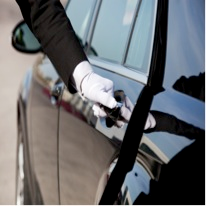 "Our trainers have coached professional athletes, competed as an Olympic weightlifter and performed in the ballet, and each has two or three advanced certificates, including credentials from the American College of Sports Medicine."
Sarasota, FL (PRWEB) October 16, 2014
As Sarasota grows and the skyline is transformed, Studio South Fitness is responding. In December 2014, the health club will move to a larger, custom-designed downtown fitness center. The spacious facility will feature a new concept in member services: luxury personal training in a spa-inspired atmosphere.
Surrounded by upscale boutiques, galleries, offices and condos, the beautiful new Studio South will follow suit, providing top-notch services to the health conscious, affluent neighborhood.
LUXURY PERSONAL TRAINING
Tiffany Liashek, founder and chief visionary of the firm, notes that their white glove service begins with high standards for personal trainers. She says, "Our trainers have coached professional athletes, competed as an Olympic weightlifter and performed in the ballet, and each has two or three advanced certificates, including credentials from the American College of Sports Medicine."
Tiffany believes in the science of fitness, and makes sure members receive a Functional Fitness Screening before they work out with a Studio South trainer. The assessment is used extensively in professional sports and came to amateur Florida fitness enthusiasts first through Tiffany's studio. The screening determines body alignment and movement deficiencies so the trainer can create the safest, most beneficial supervised training program.
LUXURIOUS STUDIO & SERVICES
The 12,000-square-foot facility will include studio space for small group classes, plush locker rooms, ultramodern equipment and weight room, a massage room and a comfortable lounge with complimentary Wi-Fi for cooling down after a workout.
Dedicated covered parking in the building will be provided for members. And as an extra convenience, club members can opt for the mobile car wash and detailing service as they pull into the building.
LIMITED MEMBERSHIPS
In order to provide a personalized training experience, Studio South is capping new memberships. While space is available, those who join before the December opening will receive specially priced membership packages and may access the current club on Osprey Avenue.
TOURS OF THE PALM AVENUE FACILITY
"I am super excited about the facility and location on Palm Avenue," says new Director of Sales and Business Development Kevin Curtis. "I'm giving preview tours now and invite the locals, downtown business clientele and snowbirds to come by for a visit." (Schedule a tour: kevin(at)studiosouthfitness(dot)com or (941) 809-8959)
About Studio South Fitness
Studio South is Florida's only fitness training provider to be fully staffed by FMS-certified trainers. The professional training staff holds more than 85 fitness industry certifications, bringing a wealth of specialized knowledge and experience to a personalized fitness program. Studio South was honored by the Chamber of Commerce for its community involvement and won a Best of Sarasota 2014 award.