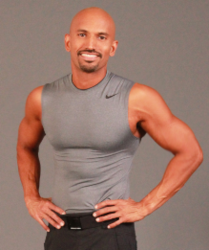 Portland, OR (PRWEB) January 10, 2012
Portland Personal Trainer Kisar Dhillon brings his fitness expertise and personal training experience to The Green Microgym in the Portland, Oregon neighborhood of Sellwood.
The founder of the Green Microgym in Sellwood, Adam Boesel, is extremely excited to have a professional fitness expert with such a vast of amount of experience in both the personal training and fitness industry to be part of his fitness creation, right here Portland, Oregon.
One of the main reasons fitness expert Kisar Dhillon chose the Green Microgym in Sellwood, was that their technology used in their elliptical and spinning bicycles creates electricity that goes back to the grid. This is an element that no other gym in Portland, Oregon has to offer, and it also reduces our overall footprint. This feature really sparked an interest with Kisar Dhillon, and that is why The Green Microgym is such a great opportunity to provide the citizens of Sellwood with green fitness technology with superb personal training services.
Kisar is a professional trainer with over 16,000 training hours completed and has experience working with the novice client, and also all the way to the high level CEO or Politician. As a client, you want a professional Portland personal trainer who has made fitness his passion for most of his entire career. Also, you want a fitness expert who is college educated in exercise science, certified and insured, teaches undergraduate health and wellness, and writes for the largest fitness event website on the web, Active.com. In addition, you want a personal trainer who has excellent customer service skills and knows how to run a successful personal training practice. If these are the qualities you are looking for in a trainer, then Kisar is the one.
Kisar is excited to be associated with a great fitness facility that the neighborhood of Sellwood can be proud to be a member of.
For more information contact:
Kisar Dhillon
Website: http://www.kisardhillon.com
Phone: 949-230-0133
###