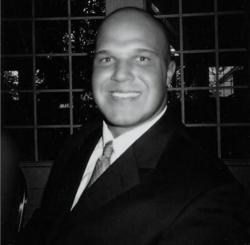 I'm 100% confident that any business owner could use the strategies I lay out in 'Persuasion Profit Secrets' starting today... and generate a positive Return On Investment
Delray Beach, FL (PRWEB) November 28, 2012
While most business owners are extremely busy and get caught up in the day to day activities of their business, they often skimp on the most important aspect of their business that generates revenue - Marketing. Direct Response and Marketing Expert Kristopher Marek, is now publishing a monthly newsletter, "Persuasion Profit Secrets", as new resource for busy business owners and entrepreneurs that reveals unorthodox (yet very profitable) marketing methods and sales strategies that can be quickly implemented and deliver a positive return on their advertising investments. What makes this resource unique is that it was created by a former US Army officer and reveals controversial (yet completely legal) psychological warfare tactics that are never taught at business schools, at corporate training programs, at sales and marketing conferences, or through online training...but can be used by any small business owner or self-employed professional.
According to the Small Business Administration (SBA), over 50% of all businesses fail within their first five years. Known for generating millions in sales for his direct-marketing and copywriting clients, former US Army officer Kristopher Marek publishes Persuasion Profit Secrets – an online monthly publication where he reveals little-known (yet highly-effective) psychological warfare tactics that small business owners and self-employed professionals can use to dramatically increase their number of new customers and multiply their income. Kristopher says, "Growing up in a lower-middle income family in the coal regions of northeastern Pennsylvania, I understand the importance of small businesses within communities and how they can positively impact local economies... and that's why I want to help these business owners - especially in today's recessionary times."
Kristopher typically works with high-paying direct marketing clients in the financial publishing, health publishing, and self-development markets - as a military veteran, he also truly enjoys working to help veteran-owned businesses increase their sales.
Persuasion Profit Secrets is a newsletter that Kristopher is excited to share with the public. Kristopher states, "I'm 100% confident that any business owner could use the strategies I lay out in Persuasion Profit Secrets starting today... and generate a positive Return On Investment (ROI) on every dollar they invest in their advertising within the next 30 days... if not within the first week of using them."
Kristopher Marek
Persuasion Profit Secrets
Kristopher (at) PersuasionProfitSecrets (dot) com
719-649-2847
http://www.PersuasionProfitSecrets.com
"I Support The H.O.M.E. Foundation"
About The H.O.M.E. Foundation:
The Helping Others Means Everything, or The H.O.M.E. Foundation, is a not-for-profit organization dedicated to helping our Family of Charities. Frankie Verdugo, President of The HOME Foundation, wants to help as many worthy charities as possible as they struggle during these tough economic times. Frankie Verdugo helps raise funds through luxury dream home raffles, home giveaways, prizes, and high profile celebrity events in Hollywood... "Our mission is to help charities reach their fundraising goals and to bring awareness to their praiseworthy causes."