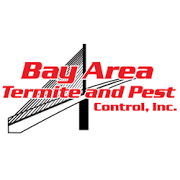 One Call-Many Solutions.
Clearwater, FL (PRWEB) January 31, 2013
Pest control, lawn, and landscaping treatment go hand-in-hand and these services can encompass each of the applications and their various needs. It gives customers the ability to have several services performed by one company, rather than relying on different vendors. In fact, the company, Bay Area Termite and Pest Control lives up to its name--serving Pinellas, Hillsborough, Pasco, and Hernando counties.
While the company is large enough to service these four counties, it still remains a family owned business--something that many of its customers find appealing. "Homeowners and businesses really like the fact that we can cater to their needs with so many services over such a wide area yet still retain that small business, family-owned feel. Our customer satisfaction ratings prove it again and again", a spokesperson for the company noted.
The company has found through its many years in providing reliable and quality service, customers do talk with each other and people in their community, and that has helped it grow exponentially. "It comes down to delivering on your promises. We've seen competitor pest control companies come and go. An issue evolves when they claim to get rid of termites and still, there's a problem, or when they say they're using the best pesticide to combat weeds, and they keep popping-up, customers take notice", the company spokesperson added.
Among its many services, Bay Area Termite and Pest Control offers new and existing customers pest control services, including treating bed bugs, termites, tent fumigation, as well as lawn and landscaping treatments using the most effective pesticide protocols, wildlife trapping, bee removal and pest insulation.
The company feels customers prefer a type of "one-stop shopping" for their pest control, lawn and landscaping treatment and that is why it uses its "One Call, Many Solutions" company slogan. Clients are able to effectively manage these services through just one provider--saving them a substantial amount of time and effort.
About Bay Area Termite & Pest Control Inc.
Bay Area Termite & Pest Control Inc specializes in termite control, pest control, tent fumigation and lawn treatments; Serving Tampa Bay since 1988, with over 20 years experience and expertise to get the job done right the first time. The professional staff is both skilled and knowledgeable and provides detailed inspections in order to deliver the lawn treatment, termite and pest control results every customer needs and expects.
Bay Area Pest Center
32976 US 19 N
Palm Harbor, Florida 34684
http://www.BayAreaPest.com
Phone: 800-GOT-BUGS
Pinellas County: 727-771-0136
Hillsborough County: 813-287-5600