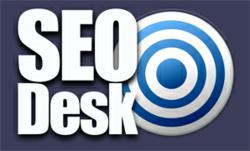 (PRWEB UK) 10 May 2013
Every summer, countless individuals, homes and commercial properties are hugely inconvenienced by the summer emergence of pests and insects. This is an occurrence which takes place every year but this is why Enviro-Pest Solutions are pleased to announce that they are launching a new summer pest control solution for Kent and Eastbourne clients.
As well as investing in new pest control equipment, the local teams have undergone intensive training in the latest pest control techniques and methods. This forms the backdrop of the Enviro-Pest Solutions summer solutions promotion where households and businesses can ensure that they are properly protected against the influx of wasps and other summer pests.
Enviro-Pest Solutions are still proud to offer an emergency call out service for any client that needs a fast response and effective solution to a pest problem but the company believes that prevention is the best solution. This is why any customer that has experienced pest problems in the summer before or any client that wishes to remain pest free this summer should contact the company to arrange a consultation.
The pest control Kent experts will carry out an analysis of a client's premises and provide a detailed overview of any danger spots. All clients will receive a full run-down of any action that they should take to safeguard their property from pests and of course, the pest control Eastbourne professionals will be able to carry out any pest control or pest prevention work there and then.
Anyone that is looking forward to making the most of summer 2013 would be advised to ensure that their home or premises is equally equipped to do the same. Hiring the services of Enviro-Pest Solutions to carry out a pre-summer analysis can ensure that any home, office or premises enjoys a pest free summer.
About Enviro-Pest Solutions:
Enviro-Pest Solutions is a company formed by a highly experienced range of pest control technicians intent on delivering a higher quality of service to all customers. The company aims to provide a customer focused support service and there is a 24 hour call-out system in place for dealing with all pest emergencies as and when they take place. The firm also aims to deliver a comprehensive analysis and review package for residential and commercial property owners alike.