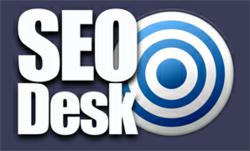 Kent (PRWEB UK) 8 April 2013
Even though the warmer weather is very welcome and not before time in the UK this year, there are always some down-points to the rise in temperature that Spring brings. The second coldest March on record was not a happy time for most people in the country so while the news of an increase in warmth is positive, there is one major negative. Bugs and pests love this time of year as much as we do and this is why it is important to ensure that your pest control methods and techniques are in place.
While the battle of man versus bugs and pests is as old as time itself, there are always new ways and products available to give man the upper hand. This is where having a combination of skills and experience forged over the years allied to a fresh approach and understanding of modern techniques can provide the best solution in pest control.
This is exactly what Enviro-Pest Solutions provides to customers. There is a great deal of experience within the company, gained through many years of working with professional pest control companies but there is a new approach to working. Not only are customers demanding pests to be controlled and destroyed quicker, there is also a rise in demand for bugs to be disposed of in a humane or environmentally friendly way. This places a number of restraints and demands of professionals in this field which is where the confidence and experience of working in the industry can make all the difference for clients.
The company is focusing on the pest control Kent, pest control West Sussex and pest control Eastbourne areas at the moment although there is the ability to travel further for certain jobs. There are a number of regular pest issues that exist in these areas and the team have a great deal of experience in providing solutions for these problems. Whether it is commercial or residential areas that need pest control support and advice, Enviro-Pest Solutions are on hand. This time of year can quickly reignite pest problems that people believed to be dormant or non-existent so it makes sense to have a property checked out to stay on the safe side.
While having pests and bugs at home can be annoying, for a business it could be fatal. Depending on the line of work a company operates in, having bugs, vermin and pests on their property could see licences being lost or customers staying away from the outlet. In this environment, prevention is always better than the cure and it makes sense to work with an experienced pest control team to ensure that problem areas are minimised before any issue arises.
Contractual work is available for professional firms looking to ensure they remain in good health and free from any uninvited guests. This is the sort of forward planning that helps firms to grow and prosper while rivals get left behind and Enviro-Pest Solutions are always willing to work with local firms to provide advice on how to reduce their risk of being impacted upon by rats, flies, mice, wasps, squirrels and many more pests.
With an around the clock service providing emergency services with respect to pest control, no matter the situation, locals and businesses in Kent, West Sussex and Eastbourne and beyond have a new pest controller to rely on. At this time of year, the chance of being visited by bugs and pests increases so take steps to keep homes and properties clear of unwanted guests.