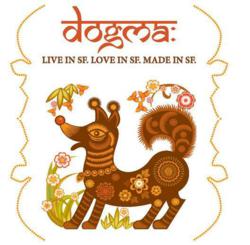 San Francisco, CA (PRWEB) September 14, 2011
The SF SPCA is throwing a street party, San Francisco style, on Saturday, September 24th from 11 am to 3 pm. Octavia Street between Hayes and Fell will be closed to cars, so local animal lovers and their companions can mix and mingle freely. The event, called DOGMA: Live in SF. Love in SF. Made in SF., includes an adoption area, advice from pet experts, booths from local small businesses and a talent show.
DOGMA is all about the San Francisco ethos; namely, San Franciscans' deep-rooted belief in community, personal and social responsibility, looking locally for inspiration, and having a holistic philosophy and approach to life.
"We know how much San Franciscans care about making a positive contribution to the community and to the world," says Jennifer Lu, Communications Manager for the SF SPCA. "DOGMA will bring people and animals together to celebrate the great things about our city. Whether it's helping an animal find a new home, finding locally handmade pet-inspired products, treating your doggie to a massage or learning about ways you and your pet can be green, this street party fits in perfectly with the SF dogma."
Dogma is a great opportunity for cat, dog and bunny adoption. Furry cuties from SF SPCA and its rescue partners will be there waiting to meet the right person to give them a new home.
Experts will be on-site at the "Ask a Vet" and "Ask a Trainer" booths. Everyone is invited to stop by with any questions they have about their pet's health or behavior.
Best of all, DOGMA is a great opportunity for proud pet parents to show off their pet's star quality by entering them in the Pet Talent Contest, from 12:30 – 1:30pm. Open to animals of all kinds, winners will receive prizes that they and their pets will both love.
"You know your pet is THE MOST AMAZING, now show everyone else. Or, show up in a show-stopping costume – that's a talent too!" says Lu.
The party will also feature a doggy kissing booth, bodywork for people and dogs, the KFOG street team, locally made pet products and more.
SF SPCA supporters who make a donation of $250 or more on sfspca.org will have their pet's photo featured in the window of a Pet Food Express store.
Supporters can also make a $10 donation to the SF SPCA by texting DOGMA to 27722, thanks to mGive. The small print: "Charges will appear on your wireless bill, or be deducted from your prepaid balance. All purchases must be authorized by account holder. Message and Data Rates May Apply. Text STOP to 27722 to STOP. Text HELP to 27722 for HELP. Full terms: http://www.mGive.org/T Privacy Policy: http://www.mgivefoundation.org/privacy.aspx"
Sponsors of Dogma include 7x7 Magazine, mGive, KFOG, National Print Group, Pet Food Express, Nuena Photography & SFMade. Special thanks to CleanWell, BioBag and the Neighborhood Parks Council and featuring Informed Body, WellDog Holistic Body Work, American College of Traditional Chinese Medicine, Happy Hounds Massage, Wag Hotels, Gwen Gear, Minimal, NovoDeco and City Dog Trekker.
For more information about Dogma, visit 7x7.com/sfdogma. For more information about San Francisco pet adoption, call the San Francisco SPCA at (415) 912-1742 or visit sfspca.org.
About the San Francisco SPCA
The San Francisco SPCA is a community-supported, non-profit animal welfare organization dedicated to saving, protecting and providing immediate care for cats and dogs who are homeless, ill or in need of an advocate. The SF SPCA also works long-term to educate the community, reduce the number of unwanted kittens and puppies through spaying and neutering, and improve the quality of life for animals and their human companions.
Support the San Francisco SPCA by adopting, donating, volunteering and becoming a client of the state-of-the-art SF SPCA Veterinary Hospital at the Leanne B. Roberts Animal Care Center. SF SPCA has San Francisco volunteer opportunities to care for shelter dogs and cats, conduct adoption counseling, assist clients and veterinary staff at the Leanne B. Roberts Animal Care Center, provide foster care, help with the Feral Cat Program, and enrich the lives of people in the community through animal-assisted therapy.
###