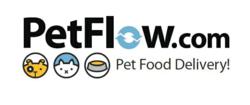 More than 80,000 pets have already been registered according to the program founder and executive director.
New York, New York (PRWEB) February 28, 2013
PetFlow.com is pleased to announce that it has entered into an exclusive partnership with a new charitable program for pets called Pet Food Stamps. Pet Food Stamps aims to provide pet food for pets of families receiving public assistance and for food stamp recipients who otherwise could not afford to feed their pets. Based in New York City, the program is open to anyone in the United States. More than 80,000 pets have already been registered according to the program founder and executive director, Marc Okon.
Recently named by Forbes as one of Americas Most Promising companies, PetFlow.com has disrupted the pet food industry by offering fast, free shipping on over 200 brands of pet food, nationwide. PetFlow.com success in social media has made it a top brand in e-commerce, ranked #1 for social commerce by Internet Retailer.
"We have always tried to find ways to save money for our customers but also provide aid to animals in need whenever possible. After seeing the generosity of our customers during hurricane Sandy, when customers placed thousands of orders to be sent to shelters in affected areas, we have been searching for a way to make a an even bigger impact. When we connected with Marc, we knew immediately that his goals of making a significant difference aligned well with ours. We are excited to partner with a non-profit like Pet Food Stamps," said Alex Zhardanovsky, co-Founder of PetFlow.com.
About PetFlow.com:
PetFlow.com was founded in 2009 by entrepreneurs Joe Speiser and Alex Zhardanovsky. The company was created on the premise that properly feeding pets should never be a chore. The online store features more than 200 health-conscious pet brands for customers to choose from and is already shipping more than 1,000,000 pounds of pet food per month to pet owners across America. Using PetFlow.com, customers can purchase foods, treats, toys and more.
Petflow.com has been featured in media across the country from the New York Times, Wall Street Journal to Fox Business Channel. The company is one of the fastest growing online retailers in the country and they receive accolades from pets and owners alike.
About PetFoodStamps.org:
The Pet Food Stamp program, launched in February, 2013 by Marc Okon has a mission of providing pet food to food stamp recipients and those receiving public assistance who are unable to provide adequate food to their pets. By providing pet food assistance, having to surrender a pet to a high kill shelter or take away a childs best friend due to a strained financial status is removed and thus the family unit is strengthened. There are many social programs designed to help people but few designed to care for pets. The Pet Food Stamps program fills that void.
In two weeks of operation The Pet Food Stamp program has generated National media attention and has been a feature story on nearly every media outlet and medium. Alexa ranked the term Pet Food Stamps the number 5 searched term on the internet and was a global trending search on Yahoo.
The Pet Food Stamps program has received over 45,000 applications in two weeks of operation and had their website crash numerous times due to traffic overload.
In joining forces with PetFlow.com, Marc Okon states, "The Pet Food Stamps program will be able to satisfy any volume demand with a cost feasible structure coupled with superior customer relations." Okon continues we have searched for a supplier who has the capability not only to handle tremendous demand, but also deliver an attractive price point. With PetFlow.com we get both as well as a neighboring NYC organization."
Pet Food Shipments are expected to commence in early Spring 2013.