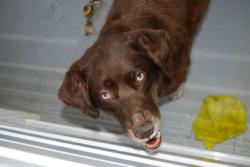 K9 Loft is a full service dog day care facility specializing in boarding, grooming, training, and pet supplies.
Los Angeles, CA (PRWEB) June 15, 2012
K9 Loft opened its third location recently on 495 Arroyo Parkway in Pasadena, right next door to Whole Foods Market. K9 Loft is a full service dog day care facility specializing in boarding, grooming, training, and pet supplies. K9 Loft does a lot of things right but has soared past competitors by using new technology. Now customers can take advantage of new amenities such as scheduling reservations online via an iPhone app or checking in on their pet twenty-four seven with a new webcam service.
But that's not all the company has come up with to make customers' lives easier. K9 Loft helps working professionals by providing evening pet grooming in Pasadena, as well as a pet shuttle service that can pick up and drop off dogs in the same business day (with air conditioned vehicles, of course).
At K9 Loft's dog day care in Pasadena they understand that a pet is a member of the family, and they work hard to keep the safety of their visitors a number one priority. When the highly trained K9 Loft staff places dogs together for "socializing" periods, they make sure to screen the animals first and place them into groups depending on size and temperament; ensuring that the dogs will always be in the proper environment. They also make sure that all of their vaccines are up to date, ensuring a safe and clean play environment for all dogs involved.
In addition to all this, K9 Loft provides the lowest prices on all products offered, with a 100% price match guarantee. Everything a dog might need can be found here: beds, toys, treats, and a wide selection of top quality food. They have a full range of cat products available as well. K9 Loft's new location in Pasadena is dog grooming and pampering at its finest. And with a frequent grooming program customers can even save money through K9 loyalty. If they need an example in that, they can just look at who's curled up at the foot of the bed.
###
ITC is a high-end Internet Marketing firm ranked in the top 1% of the Search Engine Optimization industry. They specialize in Digital Advertising, SEO, Social Media Marketing, Reputation Management and Video Production. ITC is proud to have worked with K9 Loft in developing a successful online marketing campaign.