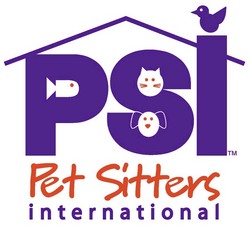 Associations like PSI attract more professional pet sitters as opposed to fly-by-night pet sitters or inexperienced pet sitters
King, NC (Vocus) September 14, 2010
4.7 million people are bitten by dogs each year in the U.S., according to the Centers for Disease Control and Prevention (CDC). These incidents account for more than 90 percent of all animal bites.
David Pearsall, director of sales and marketing for Business Insurers of the Carolinas (BIC), the company that underwrites the majority of bonding and liability insurance policies for the professional pet-sitting members of Pet Sitters International (PSI), said that dog bites are not the most frequent insurance claim he receives, but are often very costly.
"We typically see anywhere between five and 15 dog-bite claims annually," Pearsall said. "But although we don't see many of these claims, they do have a higher payout than more traditional care, custody and control claims like injuries to pets or property damage."
Some recent examples of dog-bite claims from insured professional pet sitters include:
1. A dog, on a walk with an insured pet sitter, bit a small child on the face at a park. Total paid $90,000.
2. A jogger was bitten on the hand and stomach while running past a dog being walked by a pet sitter. Total paid $46,368.
3. While a pet sitter was walking several dogs on a sidewalk, one of the dogs bit a jogger. Total paid $15,379.
4. A dog ran the wrong way and was grabbed by a stranger to be returned to the pet sitter. The stranger was bitten on the face, requiring stitches. Total paid $5,591.
5. A dog in a pet sitter's care bit another dog, which required medical attention. Total paid $902.
Pearsall said that most dog-bite claim payouts fall into the range of $2,500 to $30,000 and the incidents typically occur in parks or public places.
"Joggers, bicyclists, small children and strangers trying to break up fights between dogs are common dog-bite victims and BIC typically receives between six and eight of these claims every year," Pearsall said. "Out of the 1.7 million pet-sitting visits that PSI member businesses make annually, dog bites account for a very small percentage of the total claims received."
BIC's findings match the national data on dog-bite victims. Medicinenet.com, an online healthcare media publishing company, recently reported that children between the ages of five and nine are more likely to be bitten than any other age group and are more likely to need medical attention.
BIC provides general liability and bonding policies to pet-care professionals. The coverage not only helps distinguish professionals from amateurs, it protects pet owners and their pets if injuries do occur.
"Associations like PSI attract more professional pet sitters as opposed to fly-by-night pet sitters or inexperienced pet sitters," Pearsall said. "Our numbers indicate that these business owners take extra steps to grow and protect their businesses."
Pet-related accidents occur every day and professional pet sitters have unique liability exposures that are sometimes overlooked. From a liability standpoint, professional pet sitters are responsible for both the pets and property in their care, as well as any property damage or bodily injury to a third party.
Communication between pet owners and pet sitters is a dual responsibility. Both parties should exchange information about a pet's behavior, especially if it relates to adverse reactions around strangers, children or other animals.
Hiring an insured professional pet sitter to care for pets can pay huge returns if that pet is involved in any sort of accident. To locate a professional pet sitter in your area, visit PSI's Pet Sitter Locator.
About Pet Sitters International
Established in 1994, Pet Sitters International (PSI) is the world's largest educational association for professional pet sitters, representing nearly 8,000 independent professional pet-sitting businesses in the United States, Canada and abroad. PSI provides members with access to affordable bonding and liability insurance and educational resources including a comprehensive Accreditation Program , The Pet Sitter's WORLD magazine and PSI's annual Quest convention. For more information, visit http://www.petsit.com ], home of the Official Pet Sitter Locator™ , or visit the PSIStoreOnline , the largest specialty retailer of products for pet sitters and pet-sitter business owners.
About Business Insurers of the Carolinas
Business Insurers has been providing General Liability specifically designed for pet sitters associations since 1995. Its coverage includes the broadest Care, Custody and Control coverage for the pets and property in your care whether at your client's home, in transit or at your home. For more information on insurance and bonding, please visit Business Insurers of the Carolinas.
Contact: Courtney Klein
Phone: (336) 983-9222, ext. 317
E-mail: courtneyklein(at)petsit(dot)com
Web site: http://www.petsit.com
Contact: Terry Chance
Phone (336) 983-9222, ext. 314
E-mail: terrychance(at)petsit(dot)com
# # #