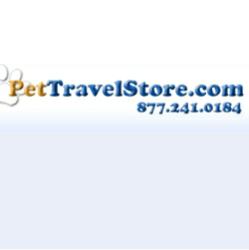 We have everything you need to travel with your pet!
Fort Lauderdale, FL (PRWEB) February 06, 2012
Pet Travel, a leading resource for domestic and international pet travel regulations, information and supplies, and Datamars, a leading global supplier of microchips and scanners, announced today that they have formed a partnership to better encourage pet identification to pet owners wanting to travel with their pets.
Pet Travel, Inc. is now distributing Datamars microchips and scanners online at Pet Travel Store. These products are now available at a discount for vets, breeders, kennels, transporters, shelters and other non retail businesses serving the pet industry.
"We are very excited to be able to offer these products to the industry at very competitive prices," says Susan Smith, President of Pet Travel, Inc. "Pet identification, whether at home or abroad, is an important part of keeping pets safe. The animal professional community now has an online resource for these high quality and potentially life-saving products at any time, with the click of a mouse."
MICROCHIPS & PETLINK
Datamars Pet Microchips are implanted by vets in over 30 million pets worldwide including dogs, cats, horses, rabbits, birds and exotic animals. The microchips comply with ISO standards 11874/11785 and are the accepted at ports of entry worldwide.
Datamars also maintains PetLink, an online registry and pet recovery service. PetLink is tied to other national and international pet databases, so pet owner information is available to agencies worldwide for 24/7/365 information retrieval – helping to speed the reunification of a pet with its family in the event that it is lost, around the corner or around the world.
SCANNERS/READERS
The iMax + Scanner is an affordable, universal microchip scanner (reads all prevalent microchip types - ISO and non-ISO). The portable iMAX+ is best suited to vets, shelters, and kennels performing companion animal microchip implantations.
The ISO MAX V scanner has been specifically designed to improve performance and reliability for vets, shelters and animal control personnel when identifying micro chipped animals. With the industry's best read distance, it will scan for microchips from almost a foot away and without having to touch the animal. This is particularly helpful when scanning aggressive or stressed animals. ISO MAX V will read through plastic carriers and is recommended for scanning larger animals such as horses.
"We are pleased to be working with Pet Travel. Their expertise in worldwide regulations and requirements for companion animal travel provides a unique service to animal professionals and consumers alike," comments Andrew Robinson, Vice President of Sales for Datamars. "Through this partnership, we hope to encourage more people to microchip pets for their safety both at home and while traveling."
Together, Pet Travel, Inc. and Datamars are making microchips affordable to the companion animal industry, thus encouraging more widespread use by pet owners.
Vets, breeders, kennels, transporters, shelters and other non-retail businesses can sign up for special discounts at PetTravelStore.com.
About Pet Travel
PetTravel.com has been assisting pet owners with worldwide travel advice, pet friendly hotels, and the best pet travel products for 14 years. The Pet Travel team works full time providing accurate and up to date information on pet passport information for almost every country in the world. Pet Travel is recommended by the USDA, CFIA (Canada) as well as by numerous embassies, the U.S. Department of State and military agencies worldwide. Pet Travel is also recommended by major airlines for pet owners with questions about what is involved when flying with their pets. For more information, please visit http://www.pettravel.com.
About Datamars
Datamars is the global leader for high-performance RFID (microchip/scanner) solutions for the companion animal, livestock and textile identification markets. Our expertise, track record of technological innovation and profound understanding of customers' needs have earned Datamars a reputation for unsurpassed quality and performance. Datamars employs more than 350 employees with offices in Europe, Asia, and the Americas. Datamars is a private company, headquartered in Bedano, Switzerland. For more information, please visit http://www.datamars.com
Media Contact:
Susan Smith, President
Phone: 954-566-7300
###