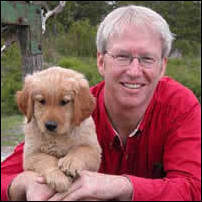 The www.PetConnection.com [pet-food] industry reacted swiftly to the problem and has come out with an extensive list of affected products and batch numbers. Pet-lovers should go to the U.S. Food and Drug Administration's Web site at FDA.gov and check any pet food product against the recall lists
BONNERS FERRY, ID (PRWEB) March 19, 2007
The massive, voluntary recall of pet food and the reports of pet deaths understandably have many people worried for their animal companions. Dr. Marty Becker, one of the nation's top veterinarians, has advice in the wake of the recall.
"Determine if your pet can be affected before you panic," stresses Dr. Becker, adjunct professor at both the Colorado State University College of Veterinary Medicine and the Washington State University College of Veterinary Medicine, syndicated Pet Connection columnist for Universal Press and the resident veterinarian on ABC-TV's "Good Morning America."
"The pet-food industry reacted swiftly to the problem and has come out with an extensive list of affected products and batch numbers. Pet-lovers should go to the U.S. Food and Drug Administration's Web site at FDA.gov and check any pet food product against the recall lists," he says.
What if you find the product in your home?
"Find out if your pet has eaten any of it. If so, call your veterinarian right away even if your pet seems fine," says Dr. Becker. "Sometimes a pet will look just fine on the outside, but what's happening on the inside may be an entirely different story. Discuss with your veterinarian whether your pet should have a simple test of kidney function to catch any problem before it's life-threatening."
"Today's tests no longer have to have a pet in renal failure before a problem can be caught. Making sure there's no problem is an investment in your pet's health and in your peace of mind," he says.
If you have a recalled product in your home and your pet hasn't eaten any, return it to the place of purchase. Most retailers and companies have indicated they will refund consumers' money. Contact the store or the company for assistance.
Dr. Becker's Pet Connection Web site (PetConnection.com) is tracking the number of pets affected by the recalled products. Pet-lovers and veterinarians are asked to report any illness related to the recall to the Web site. Additional information on the pet food recall and updates are being added by the Pet Connection team to the site's Web log as the situation develops.
Despite the urgency of the situation, Dr. Becker reminds pet-lovers to maintain perspective.
"As a life-long animal-lover and a practicing veterinarian, I certainly understand the grief and anger of anyone whose pet has been affected by this situation. And I'm not going to minimize that loss in any way," he says. "But it's important to realize that the volume of recalled product is small in comparison to the amount of high-quality pet-food made and consumed every day, and all the involved companies have acted in good faith to get the product recalled and warn pet-lovers and veterinarians of the problem."
CONTACT:
Dr. Marty Becker
208-867-7743
###