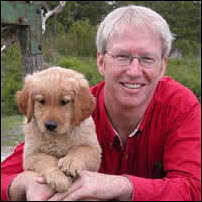 Determine if your pet can be affected before you panic
BONNERS FERRY, ID (PRWEB) March 21, 2007
The massive recall of pet food has lead to widespread anecdotal reports of animal deaths. In what is the first release of self-reported information from pet-owners, the numbers from a database set up by syndicated pet-care columnist Dr. Marty Becker suggests there have been more deaths than has been widely reported.
"As a practicing veterinarian, I know we need information to help us make intelligent decisions regarding diagnosis and treatment. From the beginning of the pet food recall, we didn't know what we were looking at," said Dr. Becker, the veterinarian for "Good Morning America" and one of the lead authors of the Pet Connection, which is syndicated to newspapers nationwide by Universal Press.
"We opened a database collection point on our PetConnection.com Web site for pet-owners to report into," said Dr. Becker. "So far, we've had reports of 241 deaths. These are self-reported, to be sure, but we do feel they are indicative of higher confirmed numbers to come because we asked people to check the foods against the recall list and give us the name of their veterinarians for reference."
Almost 600 people have entered information on sick or dead pets into the PetConnection.com database since it opened on March 18.
"We'll be continuing to look at the numbers and analyze them as more people report in," said Dr. Becker.
In the meantime, Dr. Becker continues to stress that people need to be sure their pets are in danger before worrying. Although the recall is large and concerns more than 90 brands of pet food, the fact is that the overwhelming majority of pets will not be affected. Dry foods, for example, are not at all on the recall list.
"Determine if your pet can be affected before you panic," stresses Dr. Becker, who is also an adjunct professor at both the Colorado State University College of Veterinary Medicine and the Washington State University College of Veterinary Medicine. "Pet-lovers should go to the U.S. Food and Drug Administration's Web site at FDA.gov and check any canned or pouched pet food product against the recall lists. That's the first step."
If a pet has eaten any recalled product, Dr. Becker says it's only good sense to call your veterinarian immediately to get a jump on possible kidney damage. "Sometimes a pet will look just fine on the outside, but what's happening on the inside may be an entirely different story," he said. "Discuss with your veterinarian whether your pet should have a simple test of kidney function to catch any problem before it's life-threatening."
"Making sure there's no problem if your pet has eaten a recalled food is an investment in your pet's health and in your peace of mind," he says.
Dr. Becker's Pet Connection Web site (http://www.PetConnection.com) continues to track the number of pets affected by the recalled products. Pet-lovers are asked to report any recall-related illness related to the Web site. Additional information on the recall and updates are being added by the Pet Connection team to the site's Web log as the situation develops.
CONTACT:
Dr. Marty Becker
208-267-4444
208-867-7743
PetConnection.com
###