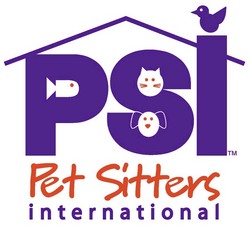 This really should inspire every pet owner to be a good housekeeper and keep objects picked up and out of a pet's reach
King, NC (Vocus) September 18, 2009
Business Insurers of the Carolinas, a Chapel Hill, NC, based insurance company that services the pet-care industry, has released its top three categories of insurance claims received from professional pet sitters during 2008.
David Pearsall, director of sales and marketing for Business Insurers of the Carolinas, said that his company, who underwrites the bonding and insurance policies for a majority of pet-sitter businesses in the United States, has received a wide variety of claims over the last year, but most are the result of pets behaving like pets.
The top claims from professional pet sitters fall into these three categories:
1. Walking/Playing/Running - This broad category includes injuries such as pets being bitten by snakes while on hikes, torn anterior cruciate ligaments while playing Frisbee® and slipping on ice while walking. Most payouts for these incidents ranged from $1,000 to $5,000.
2. Swallowing or ingesting objects - These claims cover dogs swallowing toys, eating rocks, inhaling fox tails and everything in between. The average payout was $1,865.
3. Getting in and out of a vehicle - These claims include torn ligaments, broken paws and other injuries of pets who landed awkwardly while getting in and out of vehicles. The pet sitter's insurance covered medical expenses that ranged from $4,921 to more than $14,000.
Dr. Louise Murray, DVM and director of medicine at Bergh Memorial Animal Hospital in New York City, has seen many instances of two of Pearsall's findings: pets swallowing objects and injuries resulting from walking/playing/running.
"Many pet owners just don't realize that pets will eat and swallow just about anything," Murray said. "I've removed everything from coins and knives to eye glasses and baby bottle nipples."
Murray warns that if an animal can pick up an object, it can and will swallow it.
"This really should inspire every pet owner to be a good housekeeper and keep objects picked up and out of a pet's reach," she said.
Murray has also seen many cases of ruptured anterior cruciate ligaments in pets that resulted from walking, playing and running.
"While some animals have a predisposition for weak anterior cruciate ligaments, the best way to avoid this type of injury is to keep your pet at the proper weight," she said.
Murray also advises to condition pets slowly and avoid the weekend warrior syndrome.
"Make sure pets engage in moderate daily exercise instead of taking it easy all week and then accompanying their owner on a 10-mile hike during the weekend," she said. "Also, be sure to help your pets avoid high twisting and jumping motions, especially in muddy, slippery and wet conditions."
Pearsall offers insurance policies to professional pet sitters to help them uphold the level of service and professionalism that they bring to the pet-care industry and to protect pet owners and pets if injuries do occur while pets are in the care of an insured pet sitter.
"Associations like Pet Sitters International attract more professional pet sitters as opposed to fly-by-night pet sitters or inexperienced pet sitters," Pearsall said. "Our numbers indicate that these business owners take extra steps to grow and protect their businesses."
And since pet injuries and accidents can occur at any time, Murray says there is no doubt that utilizing a professional pet sitter with liability insurance written specifically for in-home pet care is beneficial.
"These injuries can be costly and are sometimes unavoidable," Murray said. "The insurance that most professional pet sitters carry offers peace of mind to pet owners that their pets will be protected."
Hiring an insured professional pet sitter to care for your pets while you are away can pay huge returns if that pet is involved in an accident. To locate a professional pet sitter in your area, please visit http://www.petsit.com.
About Pet Sitters International
Established in 1994, Pet Sitters International (PSI), the world's largest educational association for professional pet sitters, represents nearly 8,000 independent professional pet-sitting businesses in the United States, Canada and abroad. PSI provides members with access to affordable bonding and liability insurance and educational resources such as PSI's Accreditation Program, The Pet Sitter's WORLD magazine and PSI's annual Quest convention. PSI provides pet owners with The Pet Owner's WORLD magazine and thepetsitblog.com. For more information, visit http://www.petsit.com , home of the Official Pet Sitter Locator™ or visit the PSIStoreOnline.
###