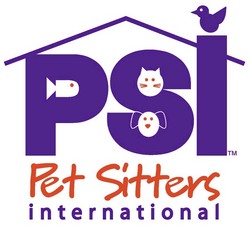 Good Housekeeping Seal of Approval
King, NC (Vocus) June 11, 2009
Who is America's choice for celebrity pet sitter? Pet Sitters International (PSI), the educational association for professional pet sitters that established the industry's standards for excellence in pet sitting, salutes actress Jennifer Aniston.
In a recent poll on AOL's PawNation, pet owners voted Aniston as the celebrity they would trust to watch their favorite four-legged friends.
As Marley's "mom" in the hit movie, "Marley and Me," Aniston put the spotlight on the depth of the human-animal bond between people and their pets.
In the real world, she shares her life with a pair of pampered pooches, a Corgi-terrier cross named Norman, and Dolly, a white German shepherd. Lucky dogs!
Loving pet owners want the very best care for their furred, feathers and finned family members when they are away from home for vacations or business trips. And that means professional pet care.
Founded in 1994, PSI is the organization that literally put the term "pet sitter" in the dictionary. Its 8,000 member businesses service more than 1.5 million clients and deliver more than 17.4 million pet-sitting engagements per year.
Membership in PSI is considered the "Good Housekeeping Seal of Approval" among pet owners.
In its real-life version of "the world's celebrity pet sitter," PSI takes nominations from pet owners each year in a competition to identify the best of the best--the PSI Pet Sitter of the Year™. PSI's Pet Sitter of the Year typifies the professionalism--and passionate dedication--of the individuals who make up the ranks of PSI membership.
Professional pet sitters are trained, experienced and dedicated to providing the very best care possible to their clients' pets. In recognition of Jennifer Aniston's dedication to her own beloved canines, PSI has awarded her honorary membership in Pet Sitters International.
Congratulations to Aniston and her love for her companion animals. She will be honored at PSI's 15th Quest for Excellence Convention in San Diego, CA, in February 2010.
PSI invites pet owners looking for in-home pet care to visit http://www.petsit.com to find professional pet sitters in their local areas.
Anyone interested in pet sitting as a career or in learning more details about PSI events and activities will also find that information at the Web site. Or call (336) 983-9222, ext. 1, for more information.
About Pet Sitters International
Established in 1994, Pet Sitters International (PSI) is the world's largest educational association for professional pet sitters, representing more than 8,000 independent professional pet-sitting businesses in the United States, Canada and abroad. PSI provides members with access to affordable bonding and liability insurance and educational resources such as PSI's Accreditation Program, The Pet Sitter's WORLD magazine and PSI's annual Quest convention. PSI provides pet owners with The Pet Owner's WORLD magazine and thepetsitblog.com. For more information, visit http://www.petsit.com, home of the Official Pet Sitter Locator™ or visit the PSIStoreOnline to select from more than 2,000 pet sitter and pet owner products.
Contact: Courtney Klein
Phone: (336) 983-9222 ext. 318
E-mail: courtneyklein @ petsit.com
Web site: http://www.petsit.com
Contact: Terry Chance
Phone (336) 983-9222 ext. 314
E-mail: terrychance @ petsit.com
###