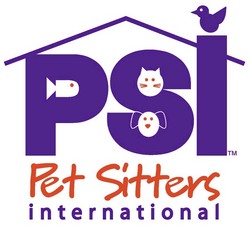 A pet's love is so pure and unconditional, it's to be expected that pet owners will grieve for them.
King, NC (Vocus) February 27, 2009
Losing a pet is never easy. Pets are a part of 71 million households in the U.S., according to the American Pet Products Association's 2007-2008 Pet Owner Survey. Professional pet sitters have an established and loving relationship with the pets they care for and share the hurt when a pet dies.
Members of Pet Sitters International (PSI), the world's largest educational association for pet sitters, agree that one of the sad realities of pet sitting is that, the longer they are in business; at least one of the animals in their care will pass away.
Robert Nager, PSI's 2008 Pet Sitter of the Year and owner of Decadent Dog outside of Boston, MA feels that one of the most difficult parts of a pet sitter's job is dealing with their own feelings of grief while trying to help their clients.
"In all the excitement of making the decision to follow my heart and enter the world of professional pet sitting, the thought that my new friends would pass on never crossed my mind" said Nager. "Consider that the average dog lives 10-11 years and multiply that by the number of dogs cared for and that is a huge setup for heartache."
Pet sitters share the feelings of loss with their clients, experience many of the same emotions themselves and have likely been through this process many times. Leslie Ray, owner of Angel Pet Sitters Inc., in Springdale, AZ, always assures her clients that their grief is an important part of life and they should not feel bad if they are overcome with sorrow over the loss of a pet.
"Some of us are closer to our pets than anyone," said Ray. "A pet's love is so pure and unconditional, it's to be expected that pet owners will grieve for them."
Professional pet sitters provide more than just comfort to their clients. PSI's Accreditation Program includes an entire section on pet loss and grief counseling. Professional pet sitters not only lend a shoulder to cry on, but they offer assistance with the decision over euthanasia, advice on helping children cope, console any surviving pets, and facilitate in establishing a relationship with a new pet when that time comes.
Kara Lashley, owner of Kritter Kare by Kara in Huntersville, NC, like so many PSI pet sitters, has gone above and beyond for her clients in their time of need.
"I always offer to accompany any client to the vet when it comes time to make that final decision or to be with them when they go to say goodbye," Lashley explained. "I try to make myself available for anyone who has lost their pet and just needs to talk and remember the good times they have had with one another."
The death of a pet, whether furred, feathered, finned or otherwise attired, is a significant loss. Professional pet sitters understand the unique bond between people and animals and are truly equipped to help during this difficult period.
For more information about dealing with the loss of a pet, please visit The Pet Owner's World.
About Pet Sitters International
Established in 1994, Pet Sitters International (PSI) is the world's largest educational association for professional pet sitters, representing more than 8,000 independent professional pet-sitting businesses in the United States, Canada and abroad. PSI provides members with access to affordable bonding and liability insurance and educational resources such as PSI's Accreditation Program, The Pet Sitter's WORLD magazine and PSI's annual Quest convention. PSI provides pet owners with The Pet Owner's WORLD magazine and thepetsitblog.com. For more information, visit http://www.petsit.com, home of the Official Pet Sitter Locator™ or visit the PSIStoreOnline to select from more than 2,000 pet sitter and pet owner products.
###