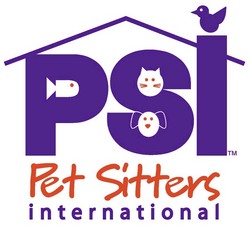 Their familiarity with their clients' pets and families make them well-suited to offer advice on decisions such as bringing a new pet into the home.
King, NC (Vocus) December 30, 2008
President-elect Obama has, perhaps, received greater scrutiny over no other plan than his much-covered search for a dog for daughters Malia and Sasha. Luckily for Obama, he has expert advice at his fingertips. The Humane Society of the United States (HSUS), the Association for the Prevention of Cruelty to Animals (ASPCA) and countless national surveys have chimed in to offer opinions on the best breed to assume the role of the nation's "first dog."
For families not set to occupy the White House, the decision to bring a new pet into the home is still one that can benefit from outside expertise. But where can everyday families turn for advice on pet-related decisions? The answer may be as close as their local pet sitter.
"These dedicated professionals spend a lot of time with pets and pet owners, likely more than any other professional in the pet industry," says Patti Moran, president of Pet Sitters International (PSI). "Their familiarity with their clients' pets and families make them well-suited to offer advice on decisions such as bringing a new pet into the home."
What breed do PSI members suggest for the Obama family? The majority of respondents to PSI's survey felt that a poodle would be the ideal choice to serve as the nation's next "first dog," but members overwhelmingly urged the President-elect to consider adopting from a local shelter or rescue group. A recent AP Poll reported that 27% of pet owners who have cut back on pet expenses have also considered giving up their pets. This reinforces the need for new owners to consider adoption.
Despite the economic struggles, pet ownership is at an all-time high. With studies reporting that dogs reduce stress, combat depression and even lower the risks of high blood pressure and heart disease, there is no wonder the popularity of pets remains strong. For families looking to add their first, or a new, pet into the home, selecting a dog that is a good match for the family and other pets in the home is paramount.
Theresa Hunter, owner of McKinney, Texas-based All Creatures Great to Small Pet Sitting, often consults with families looking to introduce a new dog into their home. Hunter encourages families to closely examine their lifestyle and what they would like to be able to do with the dog, from simply having a good family pet to one that can participate in showing, agility or ability demonstrations.
"Bringing a new pet into the home goes beyond selecting a suitable breed however," explains Hunter. "A new pet means training and housebreaking issues and families should have a plan to address these needs and what will work best for them."
PSI offers these tips for families to consider before bringing a new pet into the home.
Take a close look at your family's lifestyle. Is your family very active? Or do you prefer to stay indoors? Are other pets already in the home? Whether you prefer a lap dog or a hiking companion, there's a perfect dog for you but you'll want to research a suitable breed.
Determine how much time you have to spend with a pet. Do you work long hours or travel out of town often? Be realistic about the time you can devote to a new pet and take advantage of pet care assistance. Professional pet sitters can offer daily visits, as well as vacation sits, to ensure your pet receives care and attention in your absence.
Check your budget to ensure a pet is affordable. According to the 2007-2008 American Pet Products Association National Pet Owners Survey, basic annual expenses for dog owners exceeded $1400. This total includes all pet-related expenses, including veterinary visits, pet care and food and treats.
Seek the assistance of a professional pet sitter. PSI-member pet sitters perform more than 17.4 million pet-sitting engagements annually. This first-hand experience enables them to advise you on breed selection, as well as preparing your home for the arrival of a new pet.
Current or prospective pet owners currently not using the services of a professional pet sitter can locate pet-sitting businesses in their area at http://www.petsit.com/locate .
About Pet Sitters International
Established in 1994, Pet Sitters International (PSI) is the world's largest educational association for professional pet sitters, representing more than 8,000 independent professional pet-sitting businesses in the United States, Canada and abroad. PSI provides members with access to affordable bonding and liability insurance and educational resources such as PSI's Accreditation Program, The Pet Sitter's WORLD magazine and PSI's annual Quest convention. PSI provides pet owners with The Pet Owner's WORLD magazine and thepetsitblog.com. For more information, visit http://www.petsit.com , home of the Official Pet Sitter Locator™ or visit the PSIStoreOnline to select from more than 2,000 pet sitter and pet owner products.
Contact: Beth Stultz
Phone: (336) 983-9222 ext. 323
Web site: http://www.petsit.com
# # #