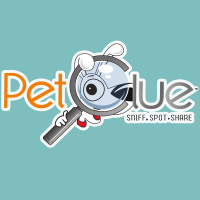 Los Angeles, CA (PRWEB) December 02, 2015
PetClue Inc., a revolutionary new way to connect pet parents with local businesses, launched a mobile app focused on helping consumers reach out to trusted, local services and resources to help care for their pets. The new app, available on both Android and iPhone, focuses on locating trusted professionals who have been reviewed by local consumers. Businesses that sign up for this app can participate in the PetClue shelter donation campaign, to help a shelter of their choosing.
PetClue's mobile app allows pet parents to search for nearby events, businesses and deals at the touch of a button. Through a simple search, or by browsing a map, users can easily locate dog parks, vets, groomers, pet sitters, dog walkers, boarding, trainers, shelters, and more, near their local area. PetClue also finds local deals and coupons for pet products and services. Read How-To articles, informative pet blogs, and stay up to date with pet industry news and pet-related events.
The PetClue app is also the leading pet directory website for local businesses across the United States. Using a self-serve advertising model, PetClue hopes to provide a new way for local businesses to reach pet parents outside of the PetClue website.
With PetClue's new app, the conversation comes with you. Anyone can step into a thriving community of passionate pet people! The app is available in the iTunes App Store and Google Play.
To celebrate the launch, PetClue will donate 10% of its proceeds to shelters and/or rescue centers when businesses sign up for PetClue's Saint Bernard listing package.
About PetClue
PetClue is the comprehensive local pet directory, and leading pet business marketing applications. Consumers can find local businesses and services for pets and pet owners, and leave reviews detailing their experiences. PetClue is free to browse and download. Connect with trusted, local pet-friendly businesses in your area today when you download PetClue from the AppStore / GooglePlay.