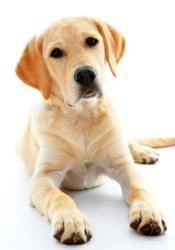 Animals are human's best friend. Treat them right.
India (PRWEB) April 04, 2013
Leading Online Retailer of Pet Supplies, Petencare promotes animal kindness through its support of Prevent Cruelty to Animals Month this April and continued commitment to the Jeevashram Veterinary Hospital and their mission to end animal cruelty.
Leading online retailer of pet products and accessories, Petencare, reasserts its commitment to ending animal cruelty through its active support of the Prevent Cruelty to Animals Month. The American Society for the Prevention of Cruelty to Animals (ASPCA) designated April Prevention of Cruelty to Animal Month and calls all animal lovers to "Go Orange" in an exhilarating celebration of the triumphs against animal cruelty worldwide.
The renowned online pet specialty shop has long been an advocate in the fight against animal abuse, specifically in its home country of India. For years Petencare has partnered with local pet hospital and boarding facility, Jeevashram in New Delhi. Petencare's ideals are in line with Jeevashram's focus on "minimizing stress and abuse wherever human and animal interaction is involved". Together Petencare and Jeevashram have worked to help the millions of abandoned dogs in India.
Petencare warns against pet negligence as well. The premium supplier of online pet supplies warns that the slightest variation in health can be extremely hazardous for pets.
Once pets have found a happy home, Petencare encourages owners to spend adequate time with their pets, providing them with a balanced diet and grooming. Petencare understands many working professionals are short on time and often need help to guarantee their pets receive the upmost in care, which is why Petencare provides pet information consultants. These pet information consultants are experts and give answers to all problems and suggest the best products for pets based on breed, age, size, and location.
Petencare's overall mission is to ensure the welfare of animals. Pentencare hopes that its work throughout Indian will reemphasize the importance of animal kindness. Petencare believes that every animal deserves a happy and healthy home and supports the efforts of the American Society for the Prevention of Cruelty to Animals in the United States and abroad.
About Petencare:
Petencare is a full-service animal care online retailer dedicated to consistently providing high customer satisfaction by rendering excellent service and quality pet food and accessories at a favorable price point. Petencare also operates a blog and online magazine, "Waggazine," that provides customers with tips on various pet care issues including grooming and pet adoption.