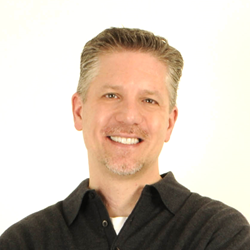 His expertise in strategic planning and ability to extract relevant consumer insights will be invaluable to both Inspira and our clients. ~ Jeff Snyder, Inspira Founder & Chief Inspiration Officer
Norwalk, CT (PRWEB) May 11, 2015
Inspira Marketing Group announced it has appointed Bob Petrosino as Senior Vice President of Brand Strategy and Development of the award-winning experiential marketing firm. Petrosino brings close to 35 years of industry experience across agency and brand marketing.
As senior vice president, Petrosino will be responsible for leading consumer insights and brand development surrounding new business initiatives, as well as directing the strategic development of the rapidly growing agency.
Petrosino is not a new face at Inspira marketing. The now senior vice president previously operated as a consultant to the agency for three and a half years prior to joining the company in a full-time capacity.
"We could not be more excited to welcome Bob to the Inspira team," said Jeff Snyder, founder and Chief Inspiration Officer of Inspira Marketing. "His expertise in strategic planning and ability to extract relevant consumer insights will be invaluable to both Inspira and our clients."
The new position reflects Inspira's ongoing commitment to position itself as a leader in the experiential marketing space through an insight-driven approach.
"My goal is to elevate the value of our thinking and creativity," said Petrosino of his new role. "I have large ambitions for the growth and direction of Inspira. Ultimately, I hope to expand our creative capabilities, as well as the breadth of our services and products."
Most recently, Petrosino served as Alliance Development Manager for The Walt Disney Company where he was responsible for building strategic partnerships with brands. Prior to Disney, he dedicated 20 years at Ryan Partnership, a sales and marketing firm.
During his time with Ryan Partnership, he held a variety of senior leadership positions and served as a senior managing partner.
Petrosino earned a Bachelor of Arts degree from The College of New Jersey. He currently resides in Orlando, FL with his family.
About Inspira Marketing
Headquartered in Norwalk, CT, Inspira is an independent agency specializing in delivering unique, audience-centric marketing campaigns and strategies for a broad range of clients in all categories, including Microsoft, Diageo, Constellation Brands, and Pfizer.
Facebook: https://www.facebook.com/InspiraMarketing
Twitter: http://twitter.com/inspira_mktg
LinkedIn: http://www.linkedin.com/company/inspira-marketing-group