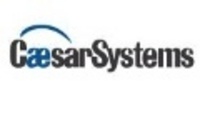 PetroVR is gaining wide acceptance among super majors, independents and national oil companies for upstream oil and gas decision planning and preparation
HOUSTON (PRWEB) February 29, 2008
"Version 6.1 of PetroVR offers a leap forward in how upstream oil and gas planning teams gain decision-making insight from probabilistic analysis," said Victor Koosh, chief executive officer. New in version 6.1, 'Monte Carlo on Scenarios' featuring Monte Carlo simulation enhances the ability to compare probabilistic analysis from multiple project scenarios on a single software platform. "Decision makers can now get true apples-to-apples comparison of project scenarios and a greater understanding of value and risk trade-offs, which leads to greater insight into prioritizing projects that are vying for finite resources," said Koosh.
"Probabilistic analysis with Monte Carlo simulation is widely used in the industry but until now, it was not feasible to integrate probabilistic analysis for an entire project scenario and to compare multiple scenarios," said Koosh. " 'Monte Carlo on Scenarios' will vastly increase staff efficiency and planning teams can now use probabilistic analysis more frequently on a wider range of projects," Koosh said.
"PetroVR is gaining wide acceptance among super majors, independents and national oil companies for upstream oil and gas decision planning and preparation," explained Victor Koosh. "Our customers are identifying project opportunities, capturing greater value, and mitigating risk by applying PetroVR as an integrated business planning model across multiple disciplines throughout the hydrocarbon asset lifecycle. PetroVR is the only out-of-the-box tool on the market providing strong model interdependence capability."
About PetroVR
PetroVR is a Microsoft Windows-based application that provides seamless support for Microsoft Excel. Caesar Systems introduced PetroVR in 1997 and today, PetroVR remains the only fully-integrated software suite available for upstream development planning that supports risk and uncertainty modeling that encompasses the entire opportunity lifecycle from sub-surface reservoir to surface infrastructure to economics. PetroVR business simulation software has been implemented within independent, major and super-major oil and gas companies as diverse as Anadarko, BHP Billiton, BP, Chevron, ConocoPhillips, Murphy Oil, Occidental Oil & Gas, PDO, PFCEnergy, Pioneer Natural Resources, Shell, Sonatrach, Total, TransMeridian and many others. To learn more about how your organization can join these E & P leaders, contact Victor Koosh, chief executive officer, at vkoosh@caesarsystems.com or 281.598.8805.
Major Benefits of PetroVR 6.1
The extended capabilities now available in PetroVR 6.1 fall in two major areas:
-- greater insight for management decision making from probabilistic analysis, and
-- numerous client-requested workflow simplifications.
An extensive display of these enhancements can be viewed at What's New in Version 6.1. In addition to Monte Carlo on Scenarios, Monte Carlo simulation, PetroVR 6.1 enables more powerful probabilistic analysis with Tornado Sensitivity Chart displays of key value drivers, such as well drilling time, facility on-stream time, reservoir recovery, and initial rate, as well as automated Cross Plot analysis, which enables visualization of correlations on input variables and results to highlight trends in value drivers and expose errors in underlying data inputs or logic.
Examples of workflow simplification that Caesar Systems added in Version 6.1 include a client-requested "Simple Rig Mode" option that allows quick, first-pass assessments without complete rig definitions; decision trees that are now displayed with visualization of multiple results on each branch to deliver more information at a glance; and new catalogs for fluid components and reserve categories that enable sharing resources among projects easily and reduce manual steps.
About Caesar Systems
Headquartered in Houston, Texas, Caesar Systems (http://www.CaesarSystems.com) provides advanced planning, modeling and analysis tools for upstream oil and gas developments within the PetroVR suite of applications. Used by oil and gas companies worldwide, PetroVR is rapidly becoming the widely accepted industry standard for upstream oil and gas development planning and decision preparation. Introduced in 1997, PetroVR increases return on investment (ROI) and mitigates project risk. PetroVR is used by project teams to gain insight from integrated planning about the most relevant value drivers and risk factors, unify model building on a single platform and go beyond modeling with integrated business simulation to develop more credible strategies and forecasts for oil and gas development. PetroVR software and solutions offer standardized business processes, consistent evaluations, knowledge retention and knowledge transfer as projects move through decision gates. Caesar Systems is led by an experienced team of oil and gas professionals who develop, market, implement and support the PetroVR Toolsuite for oil and gas customers worldwide. The company maintains offices and staff in Houston, Texas, Buenos Aires, Argentina and The Hague, Netherlands. For more information about Caesar Systems or PetroVR software and services, please contact Victor Koosh, chief executive officer, at vkoosh@caesarsystems.com or 281.598.8805.