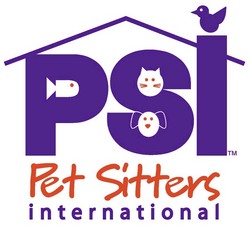 People are looking for more product advice and assistance
King, NC (Vocus) January 5, 2009
The PSIStoreOnline, a premier pet products e-commerce site, has expanded its product line to include backyard wildlife products for pet sitters and their clients. The expansion comes after the recent acquisition of Loveland Pet Products by Bradley Caldwell of Hazleton, Pa.
The PSIStoreOnline provides access to more than 2,000 discounted pet products for the 8,000 members of Pet Sitters International (PSI). The association's membership also has access to the store's affiliate program which allows members to personally recommend products for their clients' pets and receive commissions on the products purchased.
Patti Moran, PSI's president and CEO, said the store is expected to continue expanding to serve the many facets of pet care provided by the association's membership.
"Even though a client's feathered friends may not be classified as 'companion animals', caring for them is a valuable added service that many pet sitters can provide," said Moran. "The more they know about feeding wild birds, the better able they will be to care for them and the more their clients will appreciate their services."
With millions of backyard wildlife enthusiasts in the U.nited States, the attention toward products and education is warranted. Pet owners often want to know the pros and cons of house, window and platform feeders; how to disinfect the feeders; where feeders should be placed; how often to feed and what to feed.
As distributors and suppliers continue to look for new ways to get pet products to consumers, on-line stores and affiliations with niche industry associations are gaining popularity. And, as purses continue to tighten with the fluctuating economy, pet owners are looking for product discounts and expert advice on preventative care.
"People are looking for more product advice and assistance," said Roger Johannigman, vice president at Bradley Caldwell. "Our strategy is to continue providing these professional pet care givers access to products and information. This helps the pet sitter provide better service and it helps pets and pet owners obtain the right products."
"PSI members deliver more than 17 million pet-sitting engagements per year," Moran said. "Their clients have come to expect a level of pet care capability and knowledge that is only surpassed by their veterinarian."
The PSIStoreOnline can be accessed through Pet Sitters International's Web site, http://www.petsit.com or directly at http://www.psistoreonline.com.
About Pet Sitters International
Established in 1994, Pet Sitters International (PSI) is the world's largest educational association for professional pet sitters, representing more than 8,000 independent professional pet-sitting businesses in the United States, Canada and abroad. PSI provides members with access to affordable bonding and liability insurance and educational resources such as PSI's Accreditation Program, The Pet Sitter's WORLD magazine, and PSI's annual Quest convention. PSI provides pet owners with The Pet Owner's WORLD magazine and thepetsitBlog.com. For more information, visit http://www.petsit.com, home of the Official Pet Sitter Locator™ or visit the PSIStoreOnline to select from more than 2,000 pet sitter and pet owner products.
About Bradley Caldwell and Loveland Pet Products
Bradley Caldwell is one of the nation's largest distributors of pet, farm, equine, lawn and garden, pond and wild bird supplies. Its distribution territory covers from Maine to Michigan to Southern Virginia. Loveland Pet Products is a leading distributor of pet supplies and foods to specialty retailers in the Midwest. http://www.lovelandpet.com.
Contact: Terry Chance
Phone: (336) 983-9222 ext. 314
E-mail: terrychance @ petsit.com
Web site: http://www.petsit.com
Contact: Courtney Klein
Phone (336) 983-9222 ext. 318
E-mail: courtneyklein @ petsit.com
###