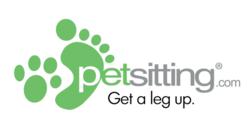 New York, New York (PRWEB) May 24, 2011
As we enter into the warmer months, the team at Petsitting.com wants to help ensure that all your furry friends have a safe and fun summer. With that in mind, we offer the following tips to pet owners everywhere:
1. Never leave your pet in your vehicle in the heat. Even if you're just running into a store for 10 minutes, the inside of a car can quickly reach the triple digits in temperature in warm weather. This is a particular problem for animals, as they lack the ability to perspire and can quickly become overheated. If you happen to see a pet locked in a car on a hot day, you shouldn't shy away from calling animal control or the police.
2. In the summer months, make sure your pets are properly groomed. This is especially important for long-haired animals. Imagine wearing a bulky fur coat on a 90-degree day. That's how your pet feels.
3. For those really hot days when you just want to go out and have fun with your pet, keep in mind the fact that animals can suffer the effects of sunburn, especially on their ears and nose. Not only that, but hot pavement can be particularly bad for a dog's feet, so be aware of your pet's comfort.
4. A lot of people like to take their dogs to crowded summer events, such as festivals and concerts, but it can be very dangerous for animals. Even if the temperature isn't that hot, the crowd and loud noises can be very stressful and confusing for your furry friend.
5. Finally, if you're leaving for a summer vacation and need a doggy daycare or other pet boarding service, make sure you work with a reputable service. Petsitting.com can help with its network of trusted pet care providers across North America.
The helpful staff at Petsitting.com wants to wish everyone a safe and fun summer with your pets. By taking these simple precautions, you can ensure that this season is a positive one for you.
About Petsitting.com:
Petsitting.com allows pet owners to find local pet care service providers, such as pet sitters, dog walkers, boarders, groomers, doggy daycares, pet waste removal services and more. To use the service, users can simply visit the website, fill out a brief online form and indicate which services they need. Shortly thereafter, the company's local partners contact users with prices, references and any other relevant information. For more information, visit http://www.Petsitting.com.
###