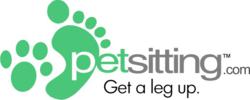 We are thrilled to be working with one of the best companies when it comes to lead generation...
New York (Vocus/PRWEB) March 08, 2011
Petsitting.com, an innovative website that helps busy pet owners find the pet care services they need, has partnered with the Association of Pet Sitting Excellence (APSE).
The APSE is an esteemed organization that educates pet sitters, dog walkers and more throughout the United States on best practices in caring for pets. The partnership will allow both organizations to gain valuable knowledge and resources, to the benefit of pet care service providers nationwide.
"This is a great opportunity for us, as the APSE works with thousands of pet owners who are in need of the quality care professionals that we provide," said Jared Katz, Vice President of Sales for Petsitting.com. "Because of their knowledge and vast expertise, it will give us an even greater capability to provide and refer the absolute best pet care services to individuals and families across the country."
Through this partnership, the APSE will be able educate its members on how to better grow their businesses using the expertise that has been gained by Petsitting.com. In return, the organization will refer members to the company's services, which involves an online search mechanism to find the best pet care service providers in any geographical location.
Currently, the APSE has about 200 members and continues to grow month on month. The organization's goal is to use the power of technology, social media, human resources and sound business planning practices to benefit pet sitters and dog walkers nationwide. Its model is to act somewhat like a team of consultants that helps its members learn, teach and share their knowledge in regards to what it takes to be a professional pet care provider.
"We are thrilled to be working with one of the best companies when it comes to lead generation," said Paul Franklin, spokesperson for the APSE. "Teaming up with Petsitting.com means that more of our members will be able to diversify their online reach using a leading industry website."
About Petsitting.com:
Petsitting.com allows pet owners to find local pet care service providers, such as pet sitters, dog walkers, boarders, groomers, doggy daycares, pet waste removal services and more. To use the service, users can simply visit the website, fill out a brief online form and indicate which services they need. Shortly thereafter, the company's local partners contact users with prices, references and any other relevant information. For more information, visit http://www.Petsitting.com.
About APSE:
The Association of Pet Sitting Excellence connects pet sitters and pet owners, empowering them to work together to create an optimum lifestyle for themselves and their pets. Its goal is to use technology, social media, customer service, and human resource expertise in order to assist pet care professionals in reaching their goals. Their unique methodology is quickly placing them to become the largest and most-recognized international pet sitting association in the world. To learn more, visit http://www.petsittingexcellence.com.
###