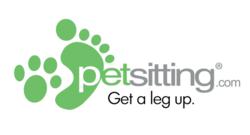 We are thrilled to be able to refer our clients to the outstanding pet care services offered by this company...
New York, NY (PRWEB) April 26, 2011
Petsitting.com, an innovative website that helps busy pet owners find the pet care services they need, has partnered with the Out-U-Go!, a highly respected pet services franchise.
Through the partnership, Petsitting.com will refer pet owners interested in dog walking or pet sitting services to the various franchise locations of Out-U-Go!. In addition, Petsitting.com will help educate the company's franchises on lead generation services, online marketing and how it can help to prompt sustainable growth.
"The team at Out-U-Go! has a strong reputation of outstanding professionalism in its current service areas, and this partnership will help them expand their scope," said Jared Katz, Vice President of Business Development for Petsitting.com. "We are thrilled to be able to refer our clients to the outstanding pet care services offered by this company."
Located primarily in Illinois and Colorado, Out-U-Go! has been providing personalized, professional dog walking and pet sitting for busy individuals and families since 1996. The company's experienced and caring staff members place a strong emphasis on caring for each pet like their own, and each pet owner like their favorite neighbor.
Aimed toward pet owners who work during the day or who are taking long trips, Out-U-Go! offers a wide range of services, including dog walking, pet sitting, house sitting, pet taxi and "critter care", which includes services for animals such as birds, fish, hamsters and more.
"At Out-U-Go!, our mission is to make life better for both pets and pet parents," said David Lipschultz, President of Out-U-Go!. "We are excited to have this tremendous opportunity to reach more pet parents and provide the high level of care to pets that we have built our reputation on."
Petsitting.com takes pride in having an elite network of professional service providers, and is pleased to have Out-U-Go! as part of its arsenal. The online service has a vast network of insured & bonded organizations across the U.S. and Canada.
The partnership between the two organizations will begin effective immediately. To learn more, visit http://www.outugo.com or http://www.petsitting.com.
About Petsitting.com:
Petsitting.com allows pet owners to find local pet care service providers, such as pet sitters, dog walkers, boarders, groomers, doggy daycares, pet waste removal services and more. To use the service, users can simply visit the website, fill out a brief online form and indicate which services they need. Shortly thereafter, the company's local partners contact users with prices, references and any other relevant information. For more information, visit http://www.Petsitting.com.
About Out-U-Go!:
Out-U-Go! is a fun and professional dog walking and pet sitting service providing daily dog walks for dogs while their people are at work and vacation care for cats and dogs while their pet parents are out of town. The company provides the highest quality personalized care for all dogs, cats and humans. Its website is http://www.outugo.com.
###