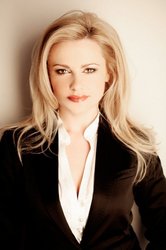 It is our goal to become the Champion of Children within the DFW Metroplex. Instead of duplicating community efforts, we strive to become a "safety net" for the children suffering from undue stress from two causes, Homelessness and Childhood Cancer.
Dallas, TX (PRWEB) February 22, 2010
Petya Edwards, takes steps in the DFW Metroplex area to focus attention on the needs of homeless children. The Spring Festival for the children at the Dallas Life Shelter on March 21st provides a bright spot for these children needing to experience the joy and carefree moments of youth.
The Petya I. Edwards Foundation, Inc. is a 501 (c) (3) nonprofit foundation focused on helping homeless children and families with small children stay together. It is our mission to spread the word about the new face of situational homelessness and bring the fate of children of today's families to the attention of those capable of helping. We need to share hope and caring with children in these circumstances and help them reach for a brighter future.
How can you help? Volunteer your time and ideas. Donate money or essential goods to the Petya I. Edwards Foundation for dispersion to chosen shelters (focusing on supporting families with small children).
Sponsor a child for this Spring Festival for only $20 per child. Let them know that we are aware of their plight and have plans to be there for them today and in the future. Let them know that they are worth your time and effort.
Petya Edwards started her Foundation shortly upon arriving in the United States, less than a year ago. Before arriving in America, Petya was a single mother, an entrepreneur and had a nonprofit organization supporting orphans in her home country. Upon arriving in America, Petya discovered that even though she is currently in the richest nation in the world, there are still children in need. Because of the difference in the social structure of the two countries, Petya has chosen two causes to focus on in the DFW area. Homelessness involving children is of prime concern for Petya as well as the stress and strain of children and their families' suffering and undergoing cancer treatments.
For more information regarding the Spring Festival at Dallas Life and the Foundation, please call (214) 864-7574 or visit our website.
###