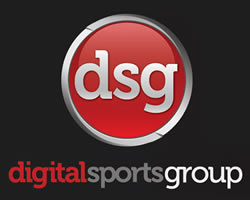 Official Digital Media Partner of the Professional Footballers' Association
(PRWEB UK) 9 May 2012
With less than three weeks to go until the poll closes, the voting for the 2011/12 season's final player of the year awards is really gathering momentum. The PFA Fan's Player of the Year Awards are voted for in an open fans' vote run by the PFA's digital media partner, Digital Sports Group (DSG), on their independent website football.co.uk.
There is one award for each of the four top flight English divisions giving fans a rare opportunity to show appreciation for any player from the 92 clubs. The winners will be announced after the League 1 and 2 play-offs and in each category, one lucky voter, who plumped for the winning player, will be chosen to present the award to that winner themselves.
Simon Boynton, Managing Director, DSG, said 'With the votes from the Players and from the Football Writers all cast and counted and the trophies awarded, this is the poll that gives the fans their chance to vote for the players that have impressed them the most during the course of the season'.
There are no nominations for the awards giving the fans the chance of a completely free vote. The names of the top six in each division will be released on Monday 14th May with the winners announced shortly after the 28th closing date.
Digital Sports Group Ltd (DSG) established in 2009 is now the largest independent sports news broadcaster of online content with over 10 million unique users. In April 2012 it was appointed the Official Digital Media Partner of the Professional Footballers' Association of England and Wales (PFA). Each of its carefully tailored websites caters for the different individual needs of users.
Within each sport users can access a plethora of products and services including news, blogs, forums, tweeting through to the organising of fixtures, posting results, purchasing discounted equipment, video streaming and social networking.
Specialising in the needs of the fan on the football terrace at football.co.uk to the county cricket player at cricket.co.uk to the petrol head enthusiast on motorsport.co.uk; this is what's important to DSG.