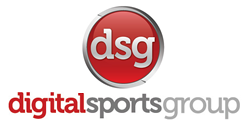 John Obi Mikel really has no shortage of fans after his performances for Chelsea this season and we can see that by the success of his PFA Facebook page
(PRWEB UK) 3 November 2012
Digital Sports Group today announced that The PFA Facebook fan page of John Obi Mikel has become one of the fastest growing Mikel fan pages on Facebook with it's total reach increasing by 40% a week on average. The Facebook page has become a thriving hub for the Chelsea midfielder since it's launch and now boasts a vibrant and rapidly growing community of fans. The Facebook page along with John Obi Mikel's player profile on the football.co.uk provide the only online location of the official PFA biography, lifetime stats, news and high resolution gallery.
John Obi Mikel joined London club Chelsea in June 2006 and made his first start for the club in the September of that year. Having smoothed out some rough edges both on and off the pitch, manager Jose Mourinho increasingly used Mikel's talent in the holding midfield role, especially when requiring a longer range of passing than other options including the feted Claude Makelele. As a junior Mikel had played more as an attacking midfielder. Named Chelsea Young Player of the Year, he survived an injury scare the week before the 2007 FA Cup Final to play the whole game. Chelsea beat Manchester United in the first final at the new Wembley. Top displays became more commonplace in the 2008/09 season when, with Michael Essien injured for much of the campaign, Mikel became the permanent anchor man - his calm touch a major contribution to the 2009 FA Cup win over Everton.
The Nigerian began the 2011/12 campaign in Andre Villas-Boas's new-look midfield, starting four of the opening five games, and remained a regular before a thigh injury - sustained against Tottenham Hotspur shortly before Christmas - meant he didn't feature for the Blues for almost two months.
In the second half of the season, however, he re-emerged as a regular in midfield, starting six of our nine games in a busy March and impressing under Roberto Di Matteo with a more attacking outlook, playing more forward passes and dominating from his deep position.
Arguably one of Mikel's finest games in a Chelsea shirt was the Champions League Final against Bayern Munich which Chelsea went on to win on penalties.
Head of Operations at DSG, Matthew Tait had this to say "John Obi Mikel really has no shortage of fans after his performances for Chelsea this season and we can see that by the success of his PFA Facebook page."
"All of us here at Digital Sports Group are proud we've had the opportunity to work with The PFA to give the fans a fantastic and unique fan resource for John Obi Mikel ."
DSG became the official digital partner of the Professional Footballers Association (PFA) earlier this year and have since launched a number of player profile fan pages on social media site Facebook as well as providing official player pages on their football news site football.co.uk.