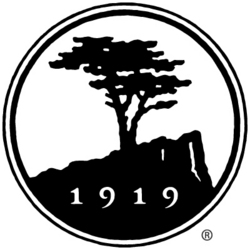 The AT&T Pebble Beach National Pro-Am always brings an exciting start to the New Year, especially when it is paired with a U.S. Open less than five months away
Pebble Beach, Calif. (Vocus) February 5, 2010
During the PGA Tour's annual stop at Pebble Beach, February 8-14, a strong AT&T Pebble Beach National Pro-Am field will have a first-hand look at the recently completed course changes at Pebble Beach Golf Links in preparation for the 2010 U. S. Open Championship in June. If history is any indication, the tour pros will pay attention, since all four champions from the U.S. Opens held at Pebble Beach first were winners at the AT&T Pro-Am.
Under the direction of Arnold Palmer, Pebble Beach has strengthened the legendary links and lengthened the course to 7,040 yards. With fairways now pushed closer to the coastline, the Pacific Ocean is no longer just a beautiful backdrop, but will be a prominent feature on all coastal holes. Enhancements have been made to four greens, 11 tees and 16 bunkers. In addition, six holes have had trees added or repositioned to add strategic value to the layout. Palmer's goal was simple: maintain the integrity and historic shot values of this American jewel while challenging today's standard of players and equipment.
"In preparation for the U.S. Open, we planned very, very carefully before we moved a single blade of grass," said Mr. Palmer. "Pebble Beach is a national treasure to the game of golf with a rich and storied history, and we made certain that our enhancements complemented the intent of the original design. We're ready now to test the game's greatest players once again and I'm thrilled to be a part of this exciting year at Pebble Beach."
Golfers who want to know what it's like to play a U.S. Open layout on one of the world's top golf courses will have that unique opportunity on the famed public course from now until June at Pebble Beach Golf Links.
"The AT&T Pebble Beach National Pro-Am always brings an exciting start to the New Year, especially when it is paired with a U.S. Open less than five months away," said Bill Perocchi, chief executive officer for Pebble Beach Company. "Part of the excitement this year will be to see how the players respond to the recent course changes and the pre-U.S. Open conditions that they will face. This year, more than ever, a round at Pebble Beach Golf Links is truly special because every golfer can experience for themselves the thrill of playing on a U.S. Open course leading up to June's Championship."
To learn more about the course enhancements or to book your stay, visit http://www.PebbleBeach.com or call 800-654-9300. Be a part of the 2010 U.S. Open by purchasing tickets available online at usga.org.
*Hole-by-hole course enhancements and photos available upon request.
About Pebble Beach Company
Pebble Beach Company, headquartered in Pebble Beach, Calif., owns and operates the world-famous Pebble Beach Resorts, including The Lodge at Pebble Beach, The Inn at Spanish Bay and Casa Palmero. The company also operates four renowned golf courses: Pebble Beach Golf Links, Spyglass Hill Golf Course, The Links at Spanish Bay and Del Monte Golf Course. Its other famed properties include the scenic 17-Mile Drive and The Spa at Pebble Beach, and it annually hosts premier events such as the Pebble Beach Concours d'Elegance, the AT&T Pebble Beach National Pro-Am, the Callaway Golf Pebble Beach Invitational and the First Tee Open at Pebble Beach. Site of the 2010 U.S. Open, Pebble Beach Golf Links has hosted four U.S. Opens, four U.S. Amateurs, one PGA Championship, and numerous other tournaments.
Media Contacts:
Kristen Hunter
Hunter Public Relations
(831) 375-1747 x11
khunter(at)hunter-pr(dot)com
Aven Wright-McIntosh
Pebble Beach Resorts
(831) 625-8557
wrightma(at)pebblebeach(dot)com
# # #