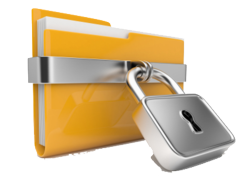 Operations teams now have an intuitive and straightforward environment to use PGP in the automated ebb and flow of their files across their networks.
Las Vegas, NV (PRWEB) July 31, 2012
Today, Flux released their latest white paper, Flux's Take on PGP Integration, in which Wade Routen, Flux Developer, reviews Flux's simplified approach to PGP in their upcoming major software release. In this brief white paper, Mr. Routen discusses Flux's ease-of-use with its built-in key management and integrated encryption and decryption capabilities.
Flux was recently praised as a Strong Value in Enterprise Management Associates' (EMA) Workload Automation Report. Part of Flux's success is due to its elegant approach to tasks such as PGP in file workflows. Flux bundles up powerful intuitive tools into a central, easy-to-use workflow system for automated file transfer processes.
PGP (Pretty Good Privacy) is a data encryption/decryption algorithm that can be used to secure data for transfer and safekeeping. Key management is simplified, offering clear associations of keys to file sets. One of the ways Flux simplifies key creation is a simple and easy-to-use UI for creating key pairs. From the key management page of the Operations Console, you're only a click away from creating a secure key pair for your sensitive data.
Due to hit the streets in a matter of weeks, the Flux 8.0 release tackles many complex tasks in workload automation and specifically the orchestration of managed file transfer with built-in simplicity for the devops team and developers alike.
"With a simple, web-based user interface, operations teams now have an intuitive and straightforward environment to use PGP in the automated ebb and flow of their files across their networks and their partners' networks," stated Routen.
Read the article, Flux's Take on PGP Integration, at:
flux.ly/resources/flux-take-on-pgp-integration
About Flux
Flux is an enterprise software company dedicated to advancing workload automation and managed file transfer. First released in 2000, Flux has grown into a vital part of IT operations around the world with hundreds of customers in 36 countries.
With an emphasis on sophisticated job scheduling, managed file transfer, Web Services (SOA), and Java technology support, Flux delivers it all with a single point of control through a web browser. Intuitive modern interfaces bring it all together in a single browser window.
Across platforms and many industry sectors, Flux has simplified tasks surrounding workload scheduling ensuring that critical transactions are processed on time. Whether Flux is used as a powerful stand-alone workload automation solution or embedded into a larger application pushing tens of thousands of jobs, Flux solutions bring solid business value with efficiencies, precise control, and affordability.
Built on the powerful technology of Flux Workload Automation, Flux offers an additional free cloud-based workflow service to orchestrate workloads and manage file transfers called Floify.com.
Privately held, Flux offices are located in Las Vegas, Buenos Aires, Hawaii, and Montana, all of which provide effective technical support and sales services to Flux's global customer base.
To learn more about Flux, visit flux.ly.
To learn more about Floify, visit Floify.com.