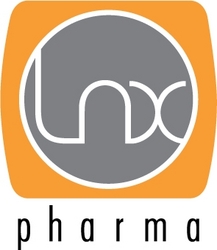 We analyze data to hone in on the key opinion leaders, innovators, information brokers and organizations relevant to very specific needs so our clients can tailor strategies to the communities they work with
Irvine, CA (PRWEB) August 19, 2009
LnxResearch launched a new pharmaceutical market research division called LnxPharma, dedicated to applying the principles of social network analysis (SNA) to help pharmaceutical, biotechnology and government customers better understand the business that influences success in science.
Developing life science products requires working with key opinion leaders (KOLs) at every stage. While concepts such as Malcom Gladwell's "Tipping Point" and Duncan Watts' "Six Degrees of Separation" have entered mainstream speech, the underlying theories are only beginning to be applied to business. Companies are starting to realize that - particularly in science - whoever manages their connections and relationships better wins the business advantage. Even government and academic centers are studying collaboration networks and their impact on research productivity.
LnxPharma helps customers master these complex webs of global relationships by mapping and analyzing how organizations and individuals interact and influence one another. Their social network analysis methods yield unique patterns and individuals heretofore unseen in pharmaceutical market research.
"We analyze data to hone in on the key opinion leaders, innovators, information brokers and organizations relevant to very specific needs so our clients can tailor strategies to the communities they work with", says Philip Topham, General Manager of LnxResearch and LnxPharma. "We're well beyond the point where it's enough to know the obvious 'important people'. You have to know how they fit together and how new ideas are spread. We've repeatedly seen organizations focusing on North America, unaware that Europe or Japan is setting the research agenda, or selecting science partners and key opinion leaders from a list of 'high publishers' without understanding how those people fit within the big picture."
LnxPharma applies new social network analysis (SNA) tools and techniques to industry data to provide actionable insights into how communities function.
"It sounds easier than it is," says Topham. "We've had to overcome enormous challenges to make very messy data sets usable for analysts. There's a lot to understand about SNA, but by working with government and industry leaders we are rapidly advancing."
About LnxResearch
LnxResearch LLC is a privately held company based in Irvine, California, dedicated to leadership in the analysis of knowledge-creating communities. LnxResearch utilizes proprietary social network analysis methods and technologies to identify and understand "The Invisible College" of key opinion leaders in order to answer questions about knowledge communities for government and commercial clients in multiple industries. For white papers on this topic, or more specific information on LnxPharma, email info (at) LnxPharma (dot) com, or see http://www.lnxpharma.com .
###