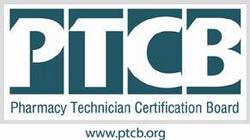 On National Pharmacy Technician Day, PTCB recognizes the accomplishments and commitment of pharmacy technicians earning and maintaining PTCB certification and contributing to the pharmacy team
Washington, D.C. (PRWEB) October 21, 2008
Today marks the 18th annual National Pharmacy Technician Day. The Pharmacy Technician Certification Board (PTCB) applauds the valuable contributions pharmacy technicians make every day by assisting the pharmacist in providing pharmacy services. Certification is critical to ensuring that our nation's pharmacy technicians are able to provide these vital services safely and effectively. PTCB's unparalleled dedication to trained, tested, and trusted pharmacy technicians has long-term benefits for the development of pharmacy technician careers nationwide.
"On National Pharmacy Technician Day, PTCB recognizes the accomplishments and commitment of pharmacy technicians earning and maintaining PTCB certification and contributing to the pharmacy team," said Melissa Murer Corrigan, RPh, Executive Director and CEO of PTCB. "Safe medication use systems require the support of well-qualified and competent pharmacy technicians."
PTCB is a pioneer in the certification of pharmacy technicians, having certified over 320,000 pharmacy technicians since 1995. PTCB's certification program is widely recognized and trusted throughout the industry for ensuring that pharmacy technicians across the country adhere to the highest standards. The PTCB national Pharmacy Technician Certification Examination (PTCE) is the only certification program endorsed by the National Association of Boards of Pharmacy (NABP), the American Pharmacists Association (APhA), and the American Society of Health-System Pharmacists (ASHP). A 2001 evaluation by the NABP showed that the PTCE earned high marks for reliability and validity of the testing process - no other certification program has been evaluated by NABP.
Consumers across the country have expressed overwhelming support for pharmacy technician certification. Last year, a survey sponsored by PTCB showed that 91% of American consumers support strong regulations across the country to protect patient safety by requiring that pharmacy technicians be trained and certified. While 19 states currently have no certification requirements in place, states such as Texas are recognizing the importance of having trained and tested pharmacy technicians by passing legislation that requires all pharmacy technicians be certified.
Pharmacy technicians assist pharmacists in serving patients nationwide in community pharmacies, hospitals and health-systems, nursing homes, mail-order pharmacies, and other pharmacy locations. Technicians carry out a variety of tasks within the pharmacy, such as entering prescription orders into pharmacy databases, operating automatic dispensing systems, preparing I.V. admixtures, maintaining inventories, and processing insurance claims.
About the Pharmacy Technician Certification Board (PTCB)
PTCB was established in January 1995 and is governed by five pharmacy organizations - the American Pharmacists Association (APhA), the American Society of Health-System Pharmacists (ASHP), the Illinois Council of Health-System Pharmacists (ICHP), the Michigan Pharmacists Association (MPA) and the National Association of Boards of Pharmacy (NABP). The goal of the PTCB national certification program is to enable pharmacy technicians to work more effectively with pharmacists to offer safe and effective patient care and service. PTCB contracts with Pearson VUE, the industry's technology leader, as its computer-based testing vendor. PTCB draws upon the experience and expertise of its 13-year partner, Professional Examination Service (PES) for test development. Visit PTCB online at http://www.ptcb.org.
###