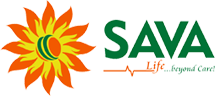 Life Beyond Care!
Pune, Maharastra, India (PRWEB) September 06, 2012
SAVA Medica primes on this contract manufacturing facility in its quality driven export operations. SAVA Medica exports European BFS technology led Large Volume Parenteral and Small Volume Parenteral generic products at affordable prices world over from this manufacturing facility. SAVA Medica has always been one of the only few quality cognizant export organisation supplying a wide range of high quality generic products worldwide including the highly regulated markets such as Europe, USA, Canada, Japan etc .
This contract manufacturing facility of SAVA Medica had earlier been accredited with certificate of GMP compliance for its manufacture of terminally sterilised large volume and small volume liquid injectable formulations from Czech Republic in February 2010. The recent approval of aseptically prepared small volume liquid preparations bookmarks the leeway for SAVA Medica to establish its legacy in eye/ear drops market and also further corroborates its commitment to the World Class Quality Premise in manufacturing of its finished dosage forms.
SAVA group incorporated in 2003, is a global pharmaceutical company headquartered in Pune, India that develops and manufactures a wide range of niche pharmaceutical products from one of the widest therapeutic categories from oral solid, liquid, injectable and topical dosage forms. SAVA brandscape is spread over human life, animal health and dietary supplement segments.
This EU-GMP approved contract manufacturing site of SAVA Medica is a highly sophisticated and fully integrated contract manufacturing facility producing lifesaving Intravenous Fluids, Sterile injectable and ophthalmic/otological preparations. The facility has an installed capacity of 30 million bottles per annum for LVP in pack size of 100ml, 200ml, 300ml and 500ml packs. The company has capacity of 150 million vials of Eye drops and Injections in the fill size of 2ml, 3ml, 5ml, 10ml and 20ml both in transparent and white opaque packs as SVP. Besides, the company has various regulatory approvals including that of WHO GMP and ISO 9001:2008.
With EU-GMP accredited manufacturing facility as one of its leading contract manufacturing partner, SAVA Medica gets passport to market its products in all countries approved under the PICS scheme including USA, Canada, UK, New Zealand, Australia and Europe by following country specific product registration process. (For details on PICS member countries, please visit http://www.picscheme.org/members.php).
SAVA Medica has global marketing network coverage of over 40 countries and has partnerships with some of the world's leading pharmaceutical companies for both developed and emerging markets in its global supply chain.
SAVA Medica also has manufacturing facility in Surendranagar , Gujarat (India) which specialises in Nasal Drug Delivery technology . Manufacturing is ably supported by a 350 workforce and has strong Formulation development scientific pool. The company has 326 product registrations in over 30 markets globally.
###
For further information, please contact:
SAVA Medica Limited,
SAVA House, Off New Airport Road,
Viman Nagar, Pune 411014, India.
E-Mail: sales(at)savaglobal(dot)com
Or visit the company's website at http://www.savaglobal.com