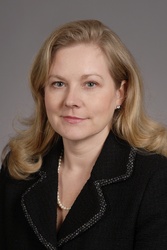 For U.S. companies preparing to conduct comparator trials, the competitive and financial stakes are high - there are no second chances
BOSTON (PRWEB) January 17, 2008
In a reported titled "Outlook 2007," the Tufts Center for the Study of Drug Development said that in 2009, many top pharmaceutical companies expect to be conducting up to 65% of their FDA-regulated clinical trials abroad, compared with only 43% performed abroad in 2006.
"U.S. companies increasingly are conducting their trials in emerging market countries such as Russia, Bulgaria, Poland, the Czech Republic, China and India, where they can capitalize on a large pool of potential patients, the opportunity to accelerate their time to market, and lower development costs," said Angus G. Cameron, Pharmarama's Director and Senior Vice President. "But the process of procuring comparator drugs, managing the paper trail and navigating other logistics is often complex and time-consuming. Our new U.S. office, located outside of Boston, serves as an outsourcing hub for the North American life sciences industry. We manage the tactics and complexities of the process, enabling our clients to focus on the important strategic aspects of their clinical and commercial development programs."
The company's North America office is located in Needham, Massachusetts and headed by Tammy Bishop, Vice President of U.S. Business Development. Bishop brings more than 12 years of pharmaceutical and biotechnology experience to the company. She has served as the director of corporate communications for OXIGENE, Inc., an international biopharmaceutical company listed on the NASDAQ. She also worked as vice president of investor relations for Gemini Genomics, a UK-based company, from its U.S. initial public offering through its merger with Sequenom.
"For U.S. companies preparing to conduct comparator trials, the competitive and financial stakes are high - there are no second chances," Bishop said. "They need to get the details right, and that means everything from documentation to effective cold chain management. This is the skill set Pharmarama offers its clients, and the reason we work with some of the largest pharmaceutical companies in the industry."
Pharmarama's comparator drug services are used by companies to compare therapies under review to current therapies commercially available in the market. An estimated 20 percent of all clinical pharmaceutical studies globally use comparator products. Pharmarama provides validated comparator drug services - with speed, accuracy and the highest degree of ethical standards - to the world's leading pharmaceutical companies and clinical research organizations.
Pharmarama's named patient programs allow for the supply and use of unlicensed medicines under strictly limited conditions to meet the special needs of a particular patient where a licensed equivalent does not exist. Named patient medicines include medicines that are not yet licensed in a territory, as well as investigational drugs awaiting approval. Pharmarama works with leading pharmaceutical companies in establishing formally structured named patient programs in the pre-launch phase of a medicine's lifecycle.
On March 17-18, Pharmarama will chair the inaugural U.S. Conference on Comparator Studies, being held at the Doubletree Hotel in Philadelphia. The conference will feature thought leaders from business and academia who will provide information on regulatory compliance and competitive strategies for the use of comparator products in clinical trials. More information is available at http://www.cbinet.com/show_conference.cfm?confcode=PC08014.
About Pharmarama
Pharmarama is a licensed wholesaler and importer of licensed and unlicensed medicines, based in London, England, with offices located in the United States and Germany. The company, in partnership with BR Pharma Limited, provides validated comparator drug services such as sourcing, supply chain management and support services, including drug warehousing, custom pharmaceutical manufacturing, packing and translation services.
For more information, please visit us on the Web at http://www.pharmarama.com or http://www.brpharmaltd.co.uk.