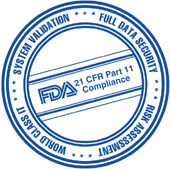 Our industry is facing increasing cost pressures, and EDC is becoming a commodity that cannot sustain high license fees anymore. Open-source is the only sustainable model for running clinical trials on a limited budget
Sunnyvale, CA (PRWEB) January 11, 2012
Clinovo, the leading clinical data solution provider in the San Francisco Bay Area, announced the successful project completion for a fast-growing medical device company's Phase I clinical trial. Clinovo built the multiple-site study in less than four weeks, meeting the customer's aggressive deadlines and tight budget. With this milestone, Clinovo demonstrates once again its leading-edge expertise in early phase clinical trials.
The medical device company develops technology to treat sleep apnea. They needed a flexible and easy-to-use Electronic Data Capture (EDC) system that could rapidly be deployed for their upcoming clinical trial while meeting their budget constraints. Clinovo built the first study in 3½ weeks using ClinCapture, their internal open-source EDC system. Clinovo delivered the second study in 2 weeks, one week ahead an aggressive schedule. After 3 years of experience providing ClinCapture implementations, Clinovo has fine-tuned the build process to the smallest details.
They selected Clinovo for its leading expertise in early phase clinical trials. The client was looking for a strategic contract research organization (CRO) and partner that could enhance their clinical trial process, ultimately helping bring their medical innovation faster to market. Prior to adopting ClinCapture, the customer was using a proprietary EDC system with high licensing fees.
With ClinCapture, there are no license fees or upfront costs. The fully validated and enhanced open source EDC platform delivers the same benefits as proprietary solutions. ClinCapture is based on an open source EDC system that has been successfully implemented by hundreds of pharmaceutical, medical device, biotech companies and CROs.
Open source technologies are particularly suited for early phases of clinical trials. The development of open source technology in the clinical arena has been rapidly growing, explained top-tier panelists from leading pharmaceutical, biotechnology, and medical device companies at a Silicon Valley BioTalks. They described how open source technologies save time, improve re-usability and simplify the customization of systems to a company's needs. "Our industry is facing increasing cost pressures, and EDC is becoming a commodity that cannot sustain high license fees anymore. Open-source is the only sustainable model for running clinical trials on a limited budget" says Ale Gicqueau, President and CEO of Clinovo.
About Clinovo
You Innovate. We Accelerate.
Clinovo is the phase I clinical trials expert in the San Francisco Bay Area. Clinovo's commitment: Accelerate early phases clinical trials. Leveraging years of industry and technology expertise, Clinovo delivers top-end clinical trial services that enable life sciences companies to bring their medical innovations faster to market. Clinovo's range of services includes: Clinical Data Management, Electronic Data Capture, CDISC mapping and SAS Programming.
###