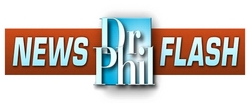 I don't know if you can diagnose and cure a state, but people here are hurting and so the fact that you're here and you're paying some attention to us; we really appreciate that
Los Angeles, CA/ Detroit MI (PRWEB) April 2, 2009
Dr. Phil and WWJ-TV to host second day of free events focused on 'Living in Hope When Times are Hard' at the I Am My Brother's Keeper Ministry on April 2, 2009.
"I don't know if you can diagnose and cure a state, but people here are hurting and so the fact that you're here and you're paying some attention to us; we really appreciate that," said Governor Granholm to Dr. Phil McGraw when Albom put the life strategist and Governor together for an on-air chat earlier today. Dr Phil's first stop on a visit to Detroit for a series of appearances was a return to the Mitch Albom radio show. "Governor, it's my honor to be here," said Dr. Phil. "I'm so just impressed. People in Michigan ought to be proud of you for having such a common sense, forward-looking attitude about all of this. You guys are reinventing yourselves and I think you're doing such a great job, Governor."
Albom and McGraw have collaborated over common goals in the past, and it was Albom's recent feature in Sports Illustrated Magazine that inspired Dr. Phil to do a free town hall meeting at the I Am My Brother's Keeper Ministry, a church Albom supports that offers shelter to the homeless.
Dr. Phil McGraw's appearance will be moderated by Albom at 2:00 PM on Thursday, April 2nd at the I Am My Brother's Keeper Ministry. Tonight, McGraw speaks at an event sponsored by WWJ-TV and the DR. PHIL FOUNDATION at the Music Hall in Detroit.
To access the complete conversation between Dr. Phil McGraw and Governor Granholm, please click here: Jennifer Granholm Thanks Dr. Phil McGraw.
About The Dr. Phil Show:
The syndicated series, Dr. Phil, was created by Harpo Productions, and is produced by Peteski Productions in association with CBS Television Distribution. It is broadcast on over 214 stations representing 100% of the country. Since its debut in September 2002, the series has been ranked second among all daytime talk shows and consistently ranks among the Top Ten of all syndicated strips (Source: NSS Ranking Report)
# # #