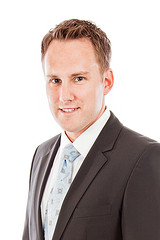 Black ice can exist when you least expect it. Once it grabs, you will lose all control. Prevention and awareness is your best chance to avoid a black ice collision. If you are injured in a black ice accident you may be able to recover for your losses.
Philadelphia, Pennsylvania (PRWEB) February 19, 2013
Every winter brings icy road conditions in Philadelphia and its surrounding areas including Bucks County, Pennsylvania. Even four-wheel drive vehicles are not safe on icy roads. The warm daytime and low night temperatures at the end of wintertime in the Philadelphia area create favorable conditions for black ice accidents.
Icy conditions on the roadway can be anticipated by keeping close watch on the local weather reports, but unfortunately for many drivers the condition known as black ice causes serious Philadelphia auto accidents. Black ice can occur at any time where there is freezing liquid, whether melting snow, freezing rain, or an ice storm even when the temperature is above 32 degrees. Not only do black ice accidents occur on highways such as I-95 or I-76 in Philadelphia, but they also occur on smaller surrounding roads such as Swamp Road, in Newtown, Pennsylvania.
The dangerous effects of black ice can be minimized by:

Paying attention to local weather forecasts and the temperature
Driving no faster than the speed limit
Slowing down in areas known for melting snow or ice
Not slamming on the breaks when conditions get slippery
Avoiding swerving or quick changes in direction
Driving in the slower right lane
Providing plenty of distance between your car and the vehicle in front
Who is responsible for black ice accidents in Philadelphia? Pennsylvania law requires drivers to maintain control of their vehicles at all times. Drivers must also maintain a safe clear distance from the vehicle in front of them. Many black ice accidents occur when one vehicle slides sideways or spins around and then stops or gets stuck in a traffic lane. Trailing vehicles cannot then stop in time to avoid a collision.
Pennsylvania black ice accidents must be closely evaluated by an experienced Philadelphia personal injury lawyer. Auto insurance companies will do their best to attempt to blame the accident on the other driver so that they do not have to pay for damages caused by their insured driver. A skilled Pennsylvania car accident attorney may need to consult with an accident reconstruction expert to recreate the collision in order to prove fault in the accident.
Icy roads are one of the most hazardous road conditions. Avoiding driving during icy conditions is the only way to guarantee your safety. If you have been involved in a Philadelphia car accident involving ice or snow, download a free copy of our Pennsylvania Car Accident Guide. Our book titled "Don't Crash Again!" outlines exactly what to do after you have been involved in a PA auto collision, and more importantly what NOT to do.
The personal injury Law Firm of Saile & Saile LLP represents people injured in serious Philadelphia auto accidents, truck accidents, and motorcycle accidents. Contact us for a complimentary review of your case.