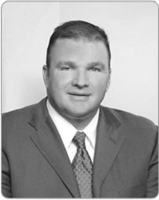 While the United States typically prides itself on technological advances and sophisticated product design, American car manufacturers lag behind other world leaders in terms of safety.
Philadelphia, PA (PRWEB) February 15, 2011
Thomas Sheridan, a prominent Philadelphia personal injury lawyer, advocate for consumer safety and founder of Sheridan & Murray, is calling for the auto industry to improve safety standards in North American vehicles.
Although the United States typically prides itself in technological advances and sophisticated product design, American car manufacturers lag behind other nations in terms of automobile safety. Forty-four other countries have already adopted more stringent, real-world dynamic test procedures to determine the integrity of roof structures in vehicles. This has led to safer vehicle designs. However, the United States continues to use the static FMVSS220 test requirements which have become outdated according to some industry experts.
Prominent international auto safety researcher, Raphael Grzebieta, the Chair of Road Safety at the New South Wales Injury Risk Management Research Centre in Sydney Australia, has criticized the United States for not adopting more realistic testing standards. Australia requires a real-world dynamic test procedure and has implemented a 3-point seat belt requirement in transit buses, which has nearly eliminated all fatalities in accidents.
The Society of Automobile Engineers has resumed debate on passenger safety in rollover accidents. Automakers have used former studies compiled in 1983 and 1987 to support their claim that back, neck, and head injuries sustained in rollover accidents are due to the force of the crash propelling the passenger into the vehicle roof. They maintain the stance that the collapsing roof does not cause injury; rather it is the fault of poorly crafted seat belts.
However, the National Highway Traffic Safety Administration (NHTSA) has recently dismissed the findings of these 1983 and 1987 studies and concluded that the lack of roof strength in vehicles causes injuries. Despite these compelling findings, automakers continue to resist safety improvements to their restraint systems including newer seat belts and increased roof strength, to avoid the increasing number of deaths and injuries in rollover accidents.
In order to make American automobiles safe, vehicles require more effective restraint systems, stronger roof structures, and an interior roof design optimized for occupant protection in rollovers. By decreasing the amount of lap belt stretch, implementing pretensioners to remove slack in seat belts, and using cinching latch plates instead of sliding latch plates, U.S. auto manufacturers have the ability to save passenger lives. Unfortunately, without legal requirements mandating safer designs, the current, defective designs will remain in place. While the automakers continue to save money, American citizens remain at great risk in roll-over accidents.
About Sheridan & Murray
Sheridan & Murray, with offices in Pennsylvania and New Jersey, are advocates for consumer safety. The firm specializes in complex civil litigation including Personal Injury, Wrongful Death, Products Liability, Medical Malpractice and Inadequate Security. The personal injury attorneys of Sheridan & Murray have successfully obtained million-dollar and multimillion-dollar settlements and verdicts on behalf of their clients. To obtain additional information, please visit the Sheridan & Murray's website at http://www.SheridanAndMurray.com
###