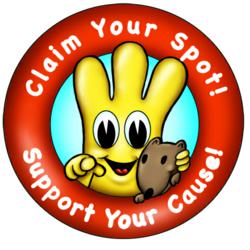 We are a support technology for fundraisers large and small to plug into.
Salt Lake City, UT (PRWEB) March 13, 2012
Friends of Utah State Parks Board of Directors has voted unanimously to move forward with a marketing agreement to promote the state's parks via company's viral strategy.
With dwindling public funds and the desire to connect better with their constituents, Friends of Utah State Parks has become the first state organization to sign on with a new fundraising technology delivered through the web called Phil and Tropic. The company has created a web site that allows the public to "claim their spot and support their cause" by offering "Novel Deeds" for sale which are, essentially, GPS spots on the map. When a spot is claimed and a Novel Deed is purchased, the recipient receives a certificate and online photo viewer which they can upload pictures of their visits to the place. Monies derived from the sale of spots support the local participating foundation and national conservation causes. Phil and Tropic take 20% of the sale to cover its costs. Profits are expected to come from corporate sponsorships.
Phil and Tropic Founder, Robin Roller, explains, "We are not a non-profit. Instead, we are a support technology for fundraisers large and small to plug into take advantage of the internet and its' developing social web." He continues, "We also pair up businesses with causes to create causal marketing relationships."
Spots at Utah State Parks cost $9.99 each. Visitors can also choose to give them as gifts, make a donation to the foundation, share the parks on social networks or help the organization spread the word and earn free spots by taking actions that accumulate in a Rewards Program.
Founded in 2011, Phil and Tropic seeks to bring the social power of the web to fundraising organizations of all sizes across North America. The company has offices in Salt Lake City, UT. More information about Phil and Tropic can be found at http://www.philandtropic.com or head over to Facebook to find Phil and Tropic