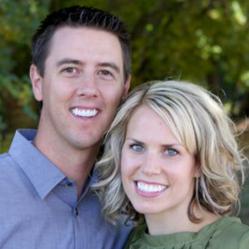 "Every business owner needs to read this book. It's astounding how much more you can accomplish when you outsource to the Philippines the right way," John Jonas, author and CEO of ReplaceMyself.com
Salt Lake City, UT (PRWEB) September 24, 2012
John Jonas, creator of ReplaceMyself.com, is considered the Philippine outsourcing authority by thousands of business owners. This year, Jonas released his ebook through Amazon, Barnes and Noble, and Lulu to reach a broader audience. The book, "How To Replace Yourself..." is regarded by Jonas' clients as the ultimate guide to Philippines outsourcing and living the 4 hour work week.
To help entrepreneurs jump start their outsourcing efforts, Jonas has decided to give away his book, one week only, for free on Amazon.
"Every business owner needs to read this book. It's astounding how much more you can accomplish when you outsource to the Philippines the right way," claims Jonas. "In this book, I disclose the same tips, tricks and methods I use to achieve the 4 hour work week. And it's free from 9/24/2012-9/28/2012."
What makes this book on outsourcing superior to others? Jonas claims his understanding of Filipino culture adds a whole new facet to outsourcing to the Philippines "the right way." Since he has worked with dozens of Filipinos over the last decade, Jonas has a strong handle on the Filipino worker's mindset, work ethic and communication, which quintessentially differ from the American worker. His knowledge and explanations help business owners to avoid common outsourcing blunders.
"Filipino workers are dedicated, hard-working, educated (most hold college degrees), and they typically prefer the security of a paycheck to being entrepreneurial (so you don't have to worry about them starting a competitive business with the skills you teach them). They can be an amazing asset to your team if you understand their culture and have the tools to train them," says Jonas, who also created ReplaceMyself.com to teach business owners how to outsource to the Philippines.
In addition to his book, "How To Replace Yourself," Jonas has released "Philippines Outsourcing: Quick Start Guide" on Amazon and will be releasing more titles soon.
ReplaceMyself.com, created by internet entrepreneur John Jonas, is a leading Filipino outsourcing mediator. Since 2007, John Jonas has used innovative methods to teach business owners how to increase efficiency and decrease cost by delegating labor to the Philippines.http://www.ReplaceMyself.com offers customized tools to successfully hire, train and manage Filipino virtual assistants.