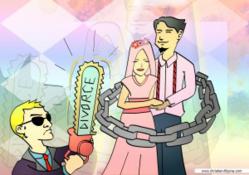 Filipinas want to build strong families that will withstand the test of time.
Honolulu, Hawaii (PRWEB) June 27, 2013
No law has been established to allow divorce in the Philippines. In an era where divorce and annulment are common in most of the world, the Philippines still remains as the only remaining place (aside from the Vatican) where divorce is still not legalized. The other two remaining countries that had not yet implemented a divorce law by 2000 - Chile and Malta - both did so over the past ten years.
In the United States, the number of marriages has fallen by 10% over the past 10 years, while the number of divorces per marriage has continued to increase.
Annulment - which dissolve the original marriage - is the only legal procedure to allow a Filipino married couple to separate in a way that allows them to remarry.
Roughly 10,000 annulment proceedings begin each year in the Philippines, a rate of approximately .1 per 1000, as compared to a rate of 3.5 per 1000 divorces and annulments filed in the United States.
"I think it is embedded in our system that our religious teachings prohibits us from getting divorced," wrote one Christian Filipina member in the site's discussion forum.
Another member wrote, "It is God's will that the marriage union be permanent, a lifetime commitment. The cheapest thing in a wedding was the marriage license, from then on, the prices would go up! There is no place in Christian marriage for a 'trial marriage,' nor is there any room for the 'escape hatch' attitude: If the marriage doesn't work, we can always get a divorce."
"Our Filipino and non-Filipino members know that Filipinas view marriage as permanent. Filipinas want to build strong families that will withstand the test of time. That's one of the reasons Filipinas stand out for men from many countries. In 2013, we have seen more than twice the number of new signups from overseas, versus the same period in 2012," said Peter Christopher, owner of Christian Filipina. Couples like David (Australian) and Mabel (Filipina) meet on our site every day, and intend to tie the knot for good.
In the past few years, there has been an increase in the number of men searching for Filipinas as life partners. Sweet, loving, caring -- these are but a few words to describe how a Filipina is to her partner. But most importantly, a Filipina is known to be a woman of strength and courage, a woman who has a sincere belief in the passage "What God has joined together, let no man put asunder" (Matthew 19:6). And as Christians, Filipinas exhaust all efforts and alternatives before they resort to divorce and annulment.
"This is why Christian Filipina was founded," says founder Peter Christopher. "We wanted to have an avenue where men and women from all over the world with a history or interest in the Philippines can meet, and maybe even fall in love. We wanted to be a vessel for God to help any two people - even if from the opposite ends of the Earth - to meet and form friendships and more."
Christian Filipina is dedicated to helping men and women around the world find friends and partners for life. Over 150,000 men and women have joined Christian Filipina since 2009. It is highly rated by the BBB as well as recognized for its trusted services by men and women across the globe.