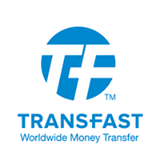 "Filipinos who are known to be a happy, resilient and hospitable people were once again put to the test as the Typhoon left their country in a dire situation."
New York, NY (PRWEB) November 18, 2013
TRANSFAST, a leading International Money Transfer company that helps customers send money to the Philippines is committed to helping the Filipino community who were affected by the world's strongest typhoon ever recorded - Typhoon Haiyan. The Typhoon displaced over 500,000 people in the Visayas region, over 3,000 confirmed deaths, and thousands still missing.
All of these calamities that the Philippines have suffered are a test of how strong and resilient the nation is. Less than a month ago, the same region was also hit by a 7.2 magnitude Earthquake that left the region with major casualties and major damages to the infrastructure and natural wonders.
TRANSFAST holds offices in the Philippines, where some of the employees have immediate family members affected by the typhoon. Roshan Polepalli, Director of Marketing said "Filipinos who are known to be a happy, resilient and hospitable people were once again put to the test as the Typhoon left their country in a dire situation."
To help the community, TRANSFAST will waive service fees to all of the charities/foundations listed below:

Philippine Red Cross
ABS-CBN Foundation, Inc. - Sagip Kapamilya
GMA Kapuso Foundation, Inc.
Ayala Foundation, Inc.
Department of Social Welfare and Development (DSWD)
Operation Walang Iwanan - Gawad Kalinga
World Vision Development Foundation
De La Salle Santiago Zobel
St. Scholastica's College
Ateneo De Manila Disaster Response and Management Team
UP Validus Amicitia Brotherhood
To donate:
Login to your TRANSFAST account or create a new account, and select "SEND MONEY"
Recipient Info: Type the First Name as: TYPHOON, Last Name as: DONATION
Choose the country as: PHILIPPINES
Amount: Enter a minimum donation of $50 (Select: PHP – Philippines Peso)
How is money to be received: Choose "DONATION"
Choose your payment method (either from a bank account or credit card), and click 'continue'
Select Charity: On the Recipient Screen, select one of the Charity Recipients from the "Bank Name" drop down list
Complete your payment details
Confirm your details
Authorize Payment
About Us: TRANSFAST is an international money transfer company serving the needs of the immigrant community. We have over 25 years of experience providing customers with a reliable and affordable way of sending money to their families and friends. TRANSFAST is licensed and authorized in multiple jurisdictions around the world. Our proprietary money transfer network includes over 200,000 points of payment in over 90 countries across the Americas, Asia, Africa and Europe. TRANSFAST is headquartered in New York City with offices in Canada, United Kingdom, India, Philippines, Mexico and the United Arab Emirates.