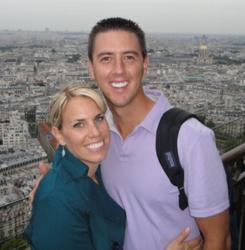 Salt Lake City, UT (PRWEB) October 24, 2012
John Jonas, CEO and creator of ReplaceMyself.com, has embraced the 4 hour work week lifestyle. He spends more time golfing, playing with his four children and spending time with his wife than he spends staring a computer or dealing with cranky clients.
His secret? Jonas outsources to the Philippines. And he does it the right way. In fact, Philippines outsourcing was so successful for Jonas when he started in 2005, that he made a business out of it. Today, thousands of entrepreneurs use John Jonas' ReplaceMyself.com system to hire, train and manage their Filipino workers.
Recently, Andrew Youderian of eCommerceFuel.com, an outsourcer himself, interviewed Jonas. In the interview, Jonas discloses some of his most pertinent secrets to successful outsourcing. He also discloses his thoughts on outsourcing ethics.
"Filipino [workers]...do everything for me. They do everything from all the programming, webmaster, technical work in our business...They do the SEO, they do the video marketing articles.They do the niche research. I have a writer in the Philippines... I have a girl who does Facebook marketing...They're doing all that stuff. They've been trained to do all of it," Jonas explains in the interview.
With effective training, positive communication and the right employee fit, John Jonas believes it's profitable for almost any small business or entrepreneur to outsource to the Philippines. He claims that common mistakes keep entrepreneurs from having a positive experience.
Jonas addresses some of the common outsourcing mistakes in his interview with Youderian. Some of the most common and costly mistakes people make when they outsource to the Philippines include:
Trying to find the "perfect" VA.
Not offering effective training for VAs.
Hiring too many people at once.
Micromanaging.
Poor or inadequate communication.
When Youderian asks Jonas about the ethics of paying Filipino workers $250/month for full-time work, Jonas explains that $250/month is competitive wage in the Philippines, and he's always anxious to raise an employee's salary based on job performance. And, considering the scarcity of jobs in the Philippines, Filipino jobseekers welcome foreign employment with open arms. Jonas claims it's a 'win-win,'
To view the full interview, and learn more about hiring, training and managing Filipino employees, visit http://www.ecommercefuel.com/hire-virtual-assistant-philippines/.
ReplaceMyself.com, created by internet entrepreneur John Jonas, is a leading Filipino management and training system. Since 2007, Jonas has used innovative methods to teach business owners how to increase efficiency and decrease cost by delegating labor to the Philippines. Jonas offers customized tools to hire, train, manage and pay Filipino employees through ReplaceMyself.com, OnlineJobs.ph and Payments.ph. Learn more at Jonasblog.com. ###