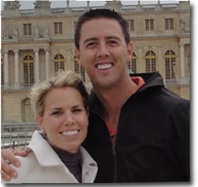 The '4 Hour Work Week' by Tim Ferris was the 'WHAT.' This book is 'HOW' to live it.
Salt Lake City, UT (PRWEB) November 05, 2012
John Jonas' landmark book, "How To Replace Yourself", is now widening its reach by self publishing on one of the biggest self publishing websites today, Lulu.com. The electronic copy on Lulu.com is in EPUB format with slight differences, but still retains most of the elements that made the book such a revelation for business owners. In this book, John shares his journey on how he stumbled on outsourcing to the Philippines and how it made a significant impact in his life.
With the help of his business partner, Dan Goggins, they were able to perfect a system that allows basically anyone to outsource their business and live the 4 hour work week that Tim Ferris describes in his book. To quote Chris Knudsen, "The '4 Hour Work Week' by Tim Ferris was the 'WHAT.' This book is 'HOW' to live it."
To make the book accessible to as many people possible, John has kept the price low, $2.99. "I'd give it away for free but the website won't let me", say John. "But basically, I just want to share this with as many people possible because this system has changed hundreds of lives including my own. You don't have to be a Fortune 500 CEO to live that lifestyle. Simply by working hard, working smart, and thinking like CEO can do wonders for your business and personal life. Outsourcing to the Philippines makes that possible because of the characteristics of Filipinos and how they react to American employers."
In addition to this book, John plans to release more books on helping business owners become more successful when outsourcing their business to the Philippines and the right way to manage, train and hire Filipino employees.
ReplaceMyself.com, created by internet entrepreneur John Jonas, is a leading Filipino outsourcing mediator. Since 2007, John has used innovative methods to teach business owners how to increase efficiency and decrease cost by delegating labor to the Philippines. http://www.ReplaceMyself.com, along with OnlineJobs.ph and Payments.ph offers customized tools to successfully hire, train manage and pay Filipino virtual assistants.