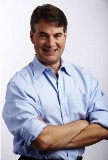 Houston, TX (PRWEB) February 28, 2013
National Real Estate speaker, investor and trainer Phill Grove will be speaking at the Bell Tower Ball in Houston, Texas, with Charlie Dombek on Thursday, February 28 from 6:30 - 9:30pm. The purpose of the event is to bring like-minded people together in a room for a night of Glamour, Education and Networking all wrapped into one awesome event. To register for this event, please visit here.
Phill Grove, one of the Nations Top Real Estate Investors, is the President of Love American Homes.They provide real estate training, mentoring, partnering, and transaction processing services to real estate investors across the USA. Mr. Grove is also a National Speaker (The Big Live Event) who cover a variety of Real Estate Investment Topics and Marketing Strategies. For more information on Phill Grove, please visit here.
Charlie Dombek, a nationally recognized CPA, is one of the foremost authorities on tax planning and mitigation. His clients include professional athletes, entertainers, healthcare professionals, internet marketers and other successful closely-held business owners. Unlike most CPAs who focus on compliance issues and have a historical emphasis, Charlie is best known for the tax savings he is able to achieve for his clients through constant planning, coaching and ongoing guidance. His topic, "A Blueprint to Controlling Taxation in Your Financial Life" will illustrate how to use entity structures and benefit planning to shed 30 percent or more of annual income tax liability.
The Bell Tower is located on 34th in Houston, Texas, in the Chandelier Room. To register for this event, please visit here.